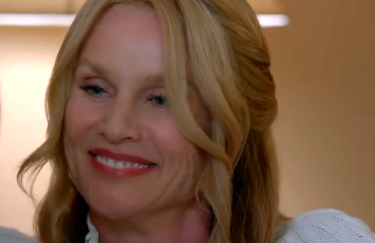 Hallmark Channel continues to bring business to British Columbia's film industry with 3 of it's upcoming Spring Fling movies filming in the area: All Yours (aka The Manny), Love By Chance (aka By Chance), and Hearts of Spring (aka Mommy Bloggers).
The Hallmark Channel continues to see success in their original movie lineup including the most recent Winterfest series that aired at 9pm Saturdays throughout January. In fact, the channel was the highest-rated and most-watched cable network in the USA during that time slot for a period of 4 weeks. This was largely in part to the filmed in Vancouver area movie called Unleashing Mr. Darcy which had 3 million total viewers.
Of the 4 movies in the Winterfest series, 3 of them filmed in the Vancouver area: Unleashing Mr. Darcy, Love on the Sidelines (with Emily Kinney of The Walking Dead) and Love in Paradise. Hallmark continues to keep Vancouver as part of its formula for success as it will be their backdrop for at least 3 of the movies in their upcoming Spring Fling series.
All Yours (formerly The Manny)
Nicollette Sheridan from Desperate Housewives is in town for the lead role in The Manny. The story is about Cass Lempkin (played by Sheridan) who is trying to juggle being a lawyer and a single mother. In the wake of her daily chaos, Cass finds herself hiring a nanny to look after her children. Enter "The Manny". At first Cass can't stand the idea of having a male nanny but she soon has a change of heart. In addition to staring in the film, Sheridan is also executive producer. The Manny will be filming in Vancouver and area until February 19th. It premieres on Saturday, April 2nd at 9pm.
Some of the filming locations used for All Yours included:
Kensington Prairie Farm (Langley)
Vancouver Art Gallery
Love By Chance (formerly By Chance)
Who says arranged marriages are a thing of the past? In By Chance, a woman's mother tries to intervene in her love life by secretly going online to find her a perfect match. Coincidentally, the daughter is more of a fate and destiny kind of girl. After the mother arranges their first meeting, the daughter thinks it could be love at first sight. Everything is great until the truth of the situation inevitably comes out. Among the cast for the film are Benjamin Ayres (Saving Hope, Rise of the Silver Surfer), Brenda Strong (Desperate Housewives, The 100), Anita Brown (The A-Team), Chelan Simmons (Final Destination 3) and John Cassini (Continuum). By Chance will be filming in Vancouver and area until February 15th. It premieres Saturday, April 16th at 9pm.
Some of the filming locations used for Love by Chance included:
Mc Burney Coffee & Tea House (Langley)
JAC Clothing 164 W 5th Ave (Vancouver)
Olympic Village Plaza (Vancouver)
Hearts of Spring (formerly Mommy Bloggers)
Hearts of Spring recently finished filming in Vancouver and area. It stars Lisa Whelchel from Facts of Life as well as her daughter Clancy Cauble who happen to play mother and daughter in the movie as well. Hearts of Spring is a story about a single mother who is dealing with the reality of her child leaving home to go to college. Similar to the story of Hallmark's All Things Valentine (which also filmed in Vancouver), the blogger finds conflict with one of her readers online while unknowingly falling in love with him in person. The film also features Vancouver's own Michael Shanks (Saving Hope, Stargate SG-1) and Carrie Genzel (Watchmen, Jennifer's Body). It premieres Saturday, April 9th at 9pm.
See also:
Filmed in Vancouver Hallmark Movie News
All Yours, Love By Chance and Hearts of Spring will all premiere this April starting with All Yours April 2nd at 9pm on Hallmark Channel in the USA.