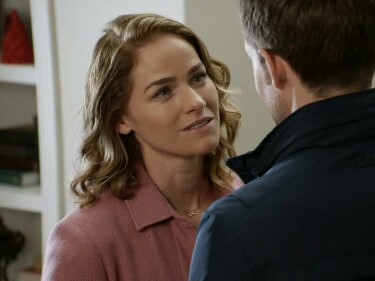 This week, new TV series Van Helsing, IMAX 3D feature The Solutrean and 2 other productions start filming in Vancouver and area.
Van Helsing – Season 1 (TV Series)
Van Helsing is a new TV series from Syfy which revolves around the daughter of the infamous vampire hunter Abraham Van Helsing. His daughter, Vanessa Van Helsing will be played by Kelly Overton (True Blood, The Ring Two). After being resurrected, Vanessa awakes to find that her world has been overrun by vampires. She has to use her unique abilities to protect mankind and ultimately save the world.
The series will be produced by Nomadic Pictures, who is a Canadian company based in Calgary. They are the ones behind the successful filmed in Alberta series Fargo.
According to Chad Oakes of Nomadic Pictures, Van Helsing will be putting a new spin on what the audience is used to seeing in a vampire-based show "by challenging traditional vampire rules." This is refreshing to hear at a time when vampire dramas are more than overdone.
Here's a roundup of the cast of Van Helsing we know of so far:

| Actor | Role | You may know them from |
| --- | --- | --- |
| Kelly Overton | Vanessa Van Helsing | True Blood, The Ring Two |
| Jonathan Scarfe | Axel | Dater's Handbook, Ties That Bind, Hell on Wheels |
| Christopher Heyerdahl | Sam | Hell on Wheels, Sanctuary |
| Paul Johansson | Dimitri | One Tree Hill |
| David Cubitt | John | Medium, Stonewall |
| Tim Guinee | Ted | Hell on Wheels, The Good Wife, Iron Man |
| Aleks Paunovic | Julius | The 100, iZombie, Continuum |
| Vincent Gale | Flesh | Bates Motel, Big Eyes |
Now that Dead Rising 2 has moved out of the former Canada Post building in downtown Vancouver, Van Helsing has moved in and set up a temporary studio. Van Helsing Season 1 will be 13 x 1 hour episodes and will be filming in Vancouver and area until June 27th.
Also starting this week
The Solutrean (Feature) filming until May 6th. Check out our article on the movie HERE for more details and some set photos of their first filming location in Vancouver.
A Snow Capped Christmas (TV Movie) filming until March 11th.
Stagecoach (Feature) filming until March 6th.
For a full list of everything that's filming in Vancouver and British Columbia right now, check out our In Production page.
Wrapping up this week
Rememory (Feature) with Peter Dinklage, Henry Ian Cusick and Evelyne Brochu was originally slated to wrap last week but is now wrapping February 22nd.
The Real MVP: The Wanda Pratt Story (TV Movie) wraps up on February 25th.
If you see any of these productions, including Van Helsing filming in Vancouver and British Columbia, be sure to let us know by tweeting us (@WhatsFilming) or via our Submit a Location page.