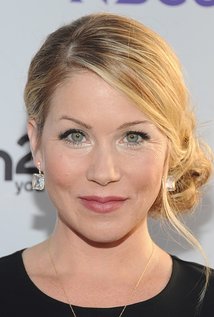 I didn't know much about the digital feature titled The Crash Pad that started filming at the Kwantlen Polytechnic University in Langley this past weekend. I, like many, assumed that this was a small project not worth much attention… boy was I wrong.
According to a variety.com exclusive, Crash Pad's cast includes Christina Applegate (Anchorman), Thomas Haden Church (Spiderman 3), Domhnall Gleeson (Star Wars: The Force Awakens) and Torontonian Nina Dobrev (The Vampire Diaries).
This seems to have been confirmed on Twitter by Robert Deege of Indomitable Entertainment which is producing the project.
Our next movie! In production now. #indomitableentertainment https://t.co/ReqpOReNIq

— Robert Deege (@rdeege) October 21, 2015
Fun Fact: Nina Dobrev's boyfriend, Austin Stowell, also happens to be in town for the filming of Colossal.

Crash Pad is a romantic-comedy storyline that sees a a young man (Gleeson) fall in love with an older married woman (Applegate).
After being spotted in Langley over the weekend, the film moved filming in Downtown Vancouver yesterday at Republic nightclub on Granville Street and will be filming in Gastown's Arch Alley tonight from 4pm to midnight.
Crash Pad will be filming in Vancouver and area until November 18th. If you spot it filming be sure to let us know via Twitter (@WhatsFilming), leave a comment below or submit through our Contact Us page.