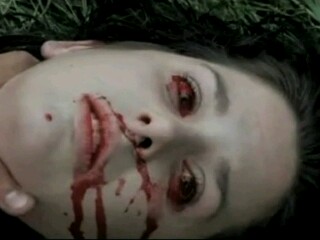 Horror feature film Puppet Killer, the latest project from Vancouver's own Lisa Ovies began filming in the area on Friday, December 18th.
The film is being produced by horror-genre icons the Soska sisters (Jen and Sylvia Soska) of Twisted Twins Productions. The Canadian born sisters are known for their 2012 horror/thriller, "American Mary" which won them 5 awards at Screamfest including Best Picture, Best Actress and Best Director.
Puppet Killer will be Lisa's first time directing a feature film though she's directed a number of other productions including a TV movie (Objects Are Closer Than They Appear) and a series called "Our Ion". Lisa started the project a couple of years ago and it is, in her words, "my dream film".
Puppet Killer was written by Kevin Mosley and co-written by Lisa and the Soska sisters. It follows Jamie, played by Aleks Paunovic (iZombie, Continuum), and his friends who return to his family's cabin for a Christmas getaway years after his step mother disappeared. The cabin holds a very dark secret; Jamie believes his childhood puppet named Simon is a killer but instead of saving his friends from a bloody massacre, it could be him that's the crazy one. The film draws a parallel between violence in film and television and violence in reality.
In addition to producing and co-writing, the Soska sisters will portray the characters Tina and Heather in the film. They'll be joined by Richard Harmon (The 100, Continuum) who plays Rick, and Sage Brocklebank (Psych) who plays Deputy Jacobs.
See also:
Movies and TV Shows Currently Filming in Vancouver
Puppet Killer will be wrapping up production in early January and is expected to be released in 2016. In the meantime if you're interested in checking out some related content, you should watch "Suspension" with Lisa Ovies and "American Mary" from the Soska sisters. Here's a trailer for both those films:
If you see Puppet Killer filming or spot one of the stars be sure to let us know via Twitter (@WhatsFilming), leave a comment below or submit through our Contact Us page.