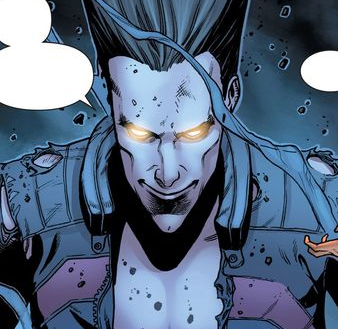 Marvel and FX have teamed up for a Legion TV Pilot which is scheduled to start filming in Vancouver and area on March 9th.
Update: After being picked up for a series order by FX, Legion Season 1 starts filming in Vancouver August 15th through November 2nd.
Legion is the persona of David Haller who is a mutant in Marvel's X-Men universe. David is the son of Professor Charles Xavier (aka Professor X) who was the founder of the X-Men and serves as their leader.
David has lived his whole life with what was perceived to be mental illness but as time went by he slowly began to realize those voices inside his head may actually be real. In the comics, Legion's powers include Telekinesis, Pyrokinesis, Telepathy, and the ability to absorb the consciousness of others.
The Legion TV pilot will be executive produced by Bryan Singer who is the director of the X-Men movies series. It's not a surprising move for him to be brought on as EP; this will lend itself nicely to potential tie-ins to the X-Men feature film franchise – something Marvel did well with on Agents of S.H.I.E.L.D. Also executive producing and writing the pilot is Noah Hawley, the creator the very successful TV series 'Fargo' (which films in Alberta).
Dan Stevens from Downtown Abbey will star as David Haller and he'll be joined by a familiar faces from Fargo. Rachel Keller has signed on as the female lead and Jean Smart who will play Melanie. Aubrey Plaza (Parks and Recreation) will also appear in the pilot. I have to say I'm excited to see who will play both Professor X. What other characters from that universe will we see introduced? Only time will tell.
The X-Men universe is no stranger to filming in British Columbia having filmed 4 of the movies here:
X-Men (2000)
X2 (2003)
X-Men: The Last Stand (2006)
X-Men Origins: Wolverine (2009)
It would make perfect sense for them to bring the series back here should it get picked up. Would be great to see them back at Hatley Castle in Victoria which was used as Xavier's School in "X2" and "X-Men: The Last Stand".
See also:
Movies and TV Shows Currently Filming in Vancouver
Movies and TV Shows That Start Filming in Vancouver Soon
If the pilot were to get picked up for series and come back to Vancouver it would be among many other current comic book series filming in the city: iZombie, The Flash, Legends of Tomorrow, Arrow and recently wrapped series Lucifer. DC's comic book based workplace comedy pilot Powerless with Vanessa Hudgens has also joined Vancouver's Super Hero lineup.
The image of the Legion comic that is used in this article appears courtesy of the Marvel Database.
Marvel's Legion TV pilot (aka Clubhouse) will be filming in Vancouver and area until April 4th.