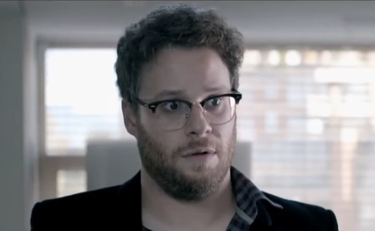 Seth Rogen and Evan Goldberg are returning to Vancouver to film their next feature The Something movie this summer.
Update: The Something has been absent from the last couple of issues of Production Weekly which indicates the possibility of the project being temporarily on-hold.
After filming their controversial comedy The Interview in Vancouver throughout late 2013, Seth Rogen said he wanted to bring more of his movies to his hometown. It sounds like that could happen with The Something, the latest project Seth will produce alongside Evan Goldberg.
Seth and Evan first met in high school at Vancouver's Point Grey Secondary School. In addition to The Interview, their production company, Point Grey Pictures, has brought us 50/50, This Is the End, Neighbors and The Night Before.
According to the film's IMDb page, The Something movie follows 4 astronauts who get stuck in space together for 5 years until they manage to find another spaceship. The story was written by Rodney Rothman, who will also serve as director for the film.
Seth Rogen will also star in the movie alongside Rose Byrne (Neighbors), Zach Galifianakis (The Hangover) and Bill Hader (Superbad).
Special thanks to @lemon_buzz who was the first to announce back in March that it was coming to Vancouver to film in July.
See also:
Movies and TV Shows Currently Filming in Vancouver
The Something movie was originally scheduled to start filming in Vancouver July 11th through September 2nd and was expected to be released in 2017.