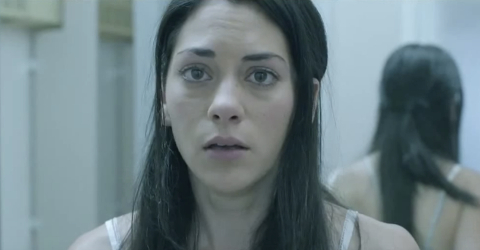 In March, My So Called Wife was picked up for a series order by Bravo and it looks like it will be returning to Vancouver where it filmed the pilot. It's first season is scheduled to start filming in Vancouver and area on August 29th.
Update: Bravo has changed the series title to "Imposters".
My So Called Wife is a 10-episode dark comedy created by Paul Adelstein in partnership with Canadian writer/director Adam Brooks. Paul is best known for his role as Paul Kellerman on Prison Break which is filming in Vancouver until July. His Prison Break co-star Inbar Lavi will play the lead character, Maddie, on My So Called Wife. Inbar is also known for Gang Related and The Last Ship.
Inbar's character, Maddie, tricks men (and women) into falling in love with her so she can marry them only to leave them and take their money. While she's moving onto her new victim, Patrick, her ex's Ezra and Richard team up with him to turn the tables on her and get revenge. Patrick is played by Stephen Bishop (Moneyball, Battleship), Ezra is played by Rob Heaps (Frankenstein and the Vampyre: A Dark and Stormy Night, Home Fires) and Richard is played by Parker Young (Arrow, Fourth Man Out).
NBC/Bravo shared clips of the My So Called Wife pilot at this year's NBC Upfronts. No official trailer has been posted online so far, but we'll update this article once one has been released.
The pilot filmed in Vancouver and area last December (2nd to 18th). Some of their locations included:
Cartem's Doughnuts
Mindfield (in Gastown)
Vancouver International Airport
See also:
Movies and TV Shows Currently Filming in Vancouver
My So Called Wife Season 1 is currently slated to be filming in Vancouver and area from August 29th to November 28th and will premiere on Bravo in 2017.