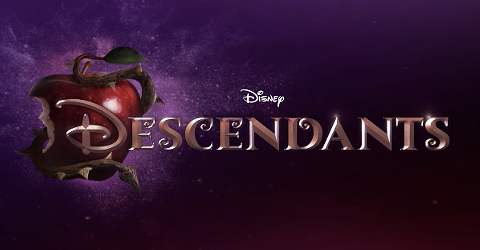 Fresh off of last year's success, the sequel to Disney Descendants (currently dubbed Descendants 2) starts filming on September 8th in Vancouver and Victoria.
Descendants is a story about the children of the iconic evil Disney characters including Carlos (son of Cruella De Vil), Mal (daughter of Maleficent), Evie (daughter of the Evil Queen) and Jay (son of Jafar). After premiering in July 2015, the movie became the top cable movie of 2015 and the fifth most-watched original cable movie of all time. It was no surprise when Disney announced Descendants 2 in October.
According to Deadline.com, Dove Cameron (Mal), Cameron Boyce (Carlos), Booboo Stewart (Jay), Sofia Carson (Evie) and Mitchell Hope (Prince Ben) will all return to reprise their roles for Descendants 2. In addition to the original cast, Disney has added Uma (daughter of The Little Mermaid nemesis Ursula), Gil (son of Gaston) and Dizzy Tremaine (daughter of Drizella Tremaine). The new characters will be played by China Anne McClain (Grown Ups, Grown Ups 2), Dylan Playfair (Some Assembly Required) and Anna Cathcart respectively.
Like the first movie, Descendants 2 will be filmed in and around Victoria and Vancouver. Special thank you to @lemon_buzz who announced that the movie starts filming in the area August 25th. The schedule was later changed to have a September 8th start date.
One of the primary locations used in the original was the iconic Hatley Castle at Victoria's Royal Roads University. The popular filming location has also been used by Arrow (as the Queen Mansion) and several of the movies in the X-Men franchise (as Professor Xavier's mansion/school).
The sequence at the beginning of the movie that takes place in a run-down city/town was filmed at a backlot set at Aja Tan studios in North Vancouver. Other recognisable locations in the movie included the University of British Columbia (UBC) and the British Columbia Parliament.
Some of the locations can be seen in the movie's official trailer here:

Since the first movie was released, female lead Dove Cameron has been busy. She also portrays Liv and Maddie on the popular Disney TV series of the same name, and recently got engaged and recorded an EP with her fiancée Ryan McCartan under the name "The Girl and the Dreamcatcher". They've released several singles already and their new EP "NEGATIVES" will be released this summer.
See also:
Movies and TV Shows Currently Filming in Vancouver
Disney's Descendants 2 is currently scheduled to be released in 2017.