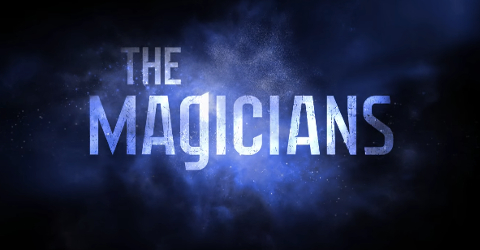 This week, Syfy fantasy series The Magicians Season 2, Hallmark's My Christmas Dream and Nickelodeon's Rufus 2 start filming in Vancouver and British Columbia.
The Magicians Season 2 (TV Series)
The Magicians is Syfy's dark fantasy series based on Lev Grossman's best-selling books. It centres around a hand-picked group of young adults attending Brakebills University, a top secret school of magic set in New York. A place where all the magical things you've ever dreamed about are actually real. It's there that Quentin Coldwater, played by Jason Ralph (A Most Violent Year) uncovers the dangerous truth about his favourite childhood book.
Here's a roundup of the main cast:
| Actor | Role | You may know them from |
| --- | --- | --- |
| Jason Ralph | Quentin Coldwater | A Most Violent Year |
| Stella Maeve | Julia Wicker | Chicago P.D., The Runaways |
| Olivia Taylor Dudley | Alice Quinn | Chernobyl Diaries, Paranormal Activity: The Ghost Dimension |
| Hale Appleman | Eliot Waugh | Private Romeo, Teeth |
| Arjun Gupta | William (aka Penny) Adiyodi | Nurse Jackie, Bridge and Tunnel |
| Summer Bishil | Margo Hanson | 90210, Lucky 7 |
| Jade Tailor | Kady Orloff-Diaz | Karma, Murder in the First |
The Magicians Season 2 was announced by Syfy after a solid performance in the show's first 3 episodes. Season 2 will be another 13 episodes with the main cast confirmed to return. In case you haven't seen the series yet, check out the trailer here:


The Magicians Season 2 will be filming in Vancouver and British Columbia until November 10th and will premiere in January of 2017 on Syfy / Showcase.
My Christmas Dream (aka Suddenly Santa) (TV Movie)
Danica McKellar just recently wrapped up season 2 of the Netflix series Project Mc2 and the upcoming Hallmark movie Wedding Bells – both filmed in the Vancouver area. She's already back for the lead role in Hallmark's My Christmas Dream.
Danica plays Christina Masters who has her sights set on a position that has recently opened up at the Paris location of the department store she works for. Christina is determined to prove she has what it takes by impressing her bosses with amazing Christmas decorations throughout her store.
One day during her preparations, Christina sees a young boy asking Santa for help getting his dad a new job. She discovers that she recently fired his dad for always being late for work. What she didn't know was that he was a single father trying to juggle work and raise his son. Christina does everything she can to make it up to the boy and his father, and somewhere along the way ends up falling in love. When her dream job comes knocking, she finds herself in the tough position of having to choose between her career or love.
My Christmas Dream is part of Hallmark's Countdown to Christmas series that also includes A Wish for Christmas with Lacey Chabert/Paul Greene, December Bride with Jessica Lowndes/Daniel Lissing and Every Christmas Has a Story; all filmed in the Vancouver area recently. My Christmas Dream will be filming until July 15th.
RELATED: Hallmark's Countdown to Christmas 2016 Movies Filmed in BC
Rufus 2 (TV Movie)
Rufus 2 is the follow-up to the Nickelodeon's original TV movie which filmed in the Vancouver area last spring under the title Manny's Best Friend. The story is about a boy named Manny and his beloved dog Rufus. Manny is played by Davis Cleveland who is best known for his roles as Flynn Jones/L. J. on Disney's Shake It Up TV series.
In the first movie, a magical dog collar turned Rufus into a human boy and Manny was forced to send him to school. As Rufus quickly becomes the talk of the town and a favourite amongst the kids at school, Manny grows jealous of his once best friend.
Rufus 2 will be filming in Vancouver and area until July 15th and is expected to be released in 2017.
Also Starting This Week
Death Note (Feature)
Netflix movie starring Nat Wolff (Paper Towns) and Margaret Qualley (The Leftovers) will be filming in Vancouver and area until August 30th. Check out our full article about Death Note here.
For a full list of everything that's filming in Vancouver and British Columbia right now, check out our In Production page.
Wrapping Up This Week
Van Helsing – Season 1 (TV Series) with Kelly Overton, Jonathan Scarfe, Christopher Heyerdahl, Paul Johansson, David Cubitt, Tim Guinee, Aleks Paunovic and Vincent Gale wraps up on June 27th
The Christmas Makeover (TV Movie) with Lori Loughlin and Colin Ferguson wraps up June 28th
The Murderer Upstairs (TV Movie) with Ali Skovbye, Tiera Skovbye, Josie Davis and Cameron Bancroft wraps up June 29th
Relevant (TV Movie) Debbie Gibson and Pascale Hutton wraps up June 30th
Holiday Reminder!
Almost all productions will be off on Friday, July 1st and/or Monday, July 4th to observe the Canadian and US National holidays.
If you see any of these productions, including The Magicians season 2 filming in Vancouver and British Columbia, be sure to let us know by tweeting us (@WhatsFilming) or via our Submit a Location page.