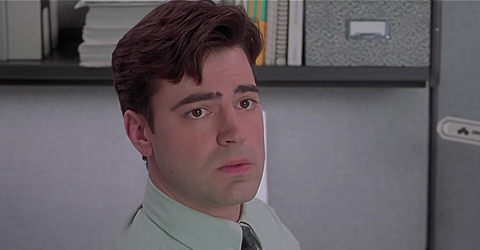 Earlier this week, new TV series Loudermilk with Ron Livingston, Action #1 and Woman on the Run started filming in Vancouver and British Columbia.
Loudermilk – Season 1 (TV Series)
Loudermilk is a 10-episode half-hour comedy series for AT&T's Audience Network. The show was created by Peter Farrelly, executive producer of There's Something About Mary, and Bobby Mort. Bobby is best known for writing over 100 episodes of The Colbert Report. One of Bobby's more recent projects, Scorched Earth, filmed in British Columbia earlier this year.
The series stars Ron Livingston (Office Space, Sex and the City) as Dave Loudermilk. Dave is an over-the-top substance abuse counselor who just happens to be a former alcoholic himself. According to Deadline.com, Ladner-born actor Will Sasso (MADtv) plays Dave's best friend and roommate Ben Burns. Although Ben has been Dave's support-system and sponsor, he has his own troubles to deal with.
Loudermilk season 1 will be filming in Vancouver and British Columbia until December 19th and is expected to premiere during 2017.
Action #1 (aka Action No. 1) (TV Movie)
Action Comics No. 1 first introduced the world to Superman back in 1938. Of the thousands of copies that were originally printed, very few have survived the test of time. Among them was actor Nicolas Cage's copy, which he kept secured along with his large collection of comics. Cage's copy was one of the best-kept original prints in existence. He purchased the comic book for a record-breaking $150,000 nearly 20 years ago. A few years after that, the comic book mysteriously went missing.
Action #1, the movie, is a comical look into a heist devised by 2 comic book store employees who attempt steal the famous copy from Nicolas Cage. The script was written by Reno 911! creators Robert Ben Garant and Thomas Lennon and it will be directed by Alex Fernie (Children's Hospital).
So far no official casting announcements have been made.
Action #1 will be filming in Vancouver and British Columbia until November 22nd.
Also Starting This Week
Woman on the Run (TV Movie)
Woman on the Run is a story about Nomi, an author who is well-known for her successful crime stories. Ironically, she finds herself faced with something more horrific than anything she's ever written about. When her husband turns his back on her and the police prove to be no help, Nomi has to fight for herself.
Woman on the Run will be filming in Vancouver and British Columbia until November 10th.
The Humanity Bureau (Feature)
Filming until November 24th
For a full list of what's filming in Vancouver and British Columbia right now, check out our In Production page.
Wrapping Up This Week
Girlfriends' Guide to Divorce – Season 3 (TV Series) with Lisa Edelstein, Beau Garett, Necar Zadegan and Alanna Ubach wrapped up October 24th. They'll have a few days off before starting season 4 on November 3rd.
Escape From Mr. Lemoncello's Library (TV Movie) with Breanna Yde, Casey Simpson, Ty Consiglio, Russell Roberts, AJ Rivera and Klarke Pipkin wrapped up October 24th
This Old Homicide: A Fixer Upper Mystery (TV Movie) singer/songwriter Jewel Kilcher, Colin Ferguson, Marcus Rosner and Ken Tremblett wrapped up filming in Victoria on October 24th
Descendants 2 (aka The Lair) (TV Movie) with Dove Cameron, Cameron Boyce, Booboo Stewart, Sofia Carson, Mitchell Hope, China Anne McClain, Dylan Playfair and Thomas Doherty wrapped up on October 27th
Cop and a Half 2 (TV Movie) with Giles Panton, Lou Diamond Phillips and Michael Coleman wrapped up October 27th
Tully (Feature) with Charlize Theron and Mackenzie Davis wrapped up October 28th
Imaginary Mary – Season 1 (TV Series) with Stephen Schneider and Jenna Elfman wrapped up October 28th after having the series order reduced from 13 to 9
A Christmas to Remember (TV Movie) with Cameron Mathison and Mira Sorvino wrapped up October 28th
The Arrangement – Season 1 (TV Series) with Christine Evangelista, Josh Henderson, Michael Vartan and Lexa Doig wrapped up October 28th
Looks Like Christmas (aka Christmas Carol) (TV Movie) with Dylan Neal and Anne Heche wrapped up October 29th
William (Feature) wraps up today
If you see any of these productions, including The Predator or Let The Right One In filming in Vancouver and British Columbia, be sure to let us know by tweeting us (@WhatsFilming) or via our Submit a Location page.