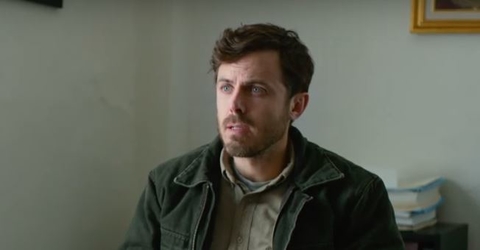 Casey Affleck, who has an Oscar nomination for his performance in Manchester by the Sea, is in British Columbia for his latest project, an indie survival movie called Light of My Life.
Affleck wrote the script and will both direct and star in the movie. Set in a world that has just been devastated by a viral outbreak, the story is centred around a man and his daughter. As they face a harsh new reality, the pair are stuck in the wild fighting for their survival. Affleck plays the father while up and coming Canadian actress Anna Pniowsky will play his daughter, named Rags.
A portion of the movie will be filmed in the Osoyoos area of British Columbia's Okanagan Valley. The Okanagan has seen several projects over the past year including The Humanity Bureau with Nic Cage, Autumn in the Vineyard with Rachael Leigh Cook, Drink Slay Love with Gregg Sulkin, the new Power Rangers movie and Tiny House of Terror – which is currently filming there.
RELATED: Movies and TV Shows Filming in Vancouver and British Columbia
Light of My Life is scheduled to continue filming in British Columbia until March 30th and is currently slated for a 2018 release. If you spot Light of My Life filming, be sure to let us know by tweeting us (@WhatsFilming) or via our Submit a Location page.