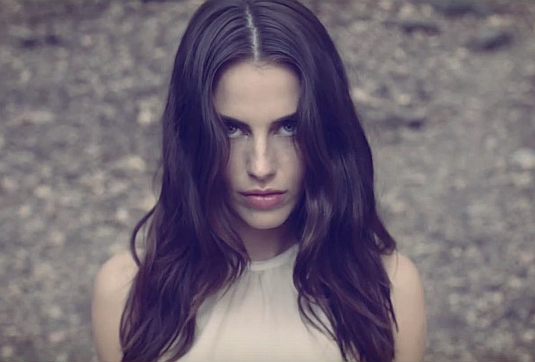 A Father's Nightmare started filming in the Kelowna area on November 5th. Production continues until November 24th and it's expected to premiere sometime in 2018.
The movie is part of a series developed for the Lifetime Channel. The original, titled A Mother's Nightmare, was released in 2012. It starred Vancouver-born actress Jessica Lowndes (90210) as Vanessa and Grant Gustin (The Flash) as her love interest. Jessica has been absent for all of the movies since the original, but she's reprising her role for A Father's Nightmare.
A Father's Nightmare Storyline
In A Father's Nightmare, Vanessa has just been released from custody at Oregon State Hospital's forensic/psych ward, where she found herself at the end of the first movie. She's released on the conditions of never returning to Ridgewood, and never contacting her estranged father with whom she's had issues with in the past. Despite her promises to the authorities, it's not long before she resumes her villainous ways.
She quickly tracks down her father's address by threatening her former psychiatrist and shows up unannounced at his property development company. She sees an opportunity and takes it; posing as a new employee named Miranda. In the perfect position to wreak havoc from the inside, Vanessa sets her master plan into motion. Her endgame is to kill her father and his new family so she can claim inheritance over his estate.
A Father's Nightmare Cast
Here's a roundup of the rest of the cast of A Father's Nightmare thanks in part to the film's IMDb page:
| Actor | Role | You may know them from |
| --- | --- | --- |
| Jessica Lowndes | Vanessa | 90210, Dirk Gently, A Mother's Nightmare |
| Joel Gretsch | Matt | The Vampire Diaries, Push, Witches of the East End |
| Ana Golja | Sasha | Degrassi: The Next Generation/Next Class, Fare Trade, Full Out |
| Lucia Walters | Laney | Ties That Bind, Life Unexpected, The Romeo Section |
| Ellery Sprayberry | Katie | The Young and the Restless, Wakefield, Baskets |
Each of the movies in the series has been directed by Vic Sarin. He's returned for A Father's Nightmare alongside Shelley Gillen, who penned most of the movies.
If you spot A Father's Nightmare filming in Kelowna and area be sure to let us know by tweeting us (@WhatsFilming) or via our Submit a Location page.