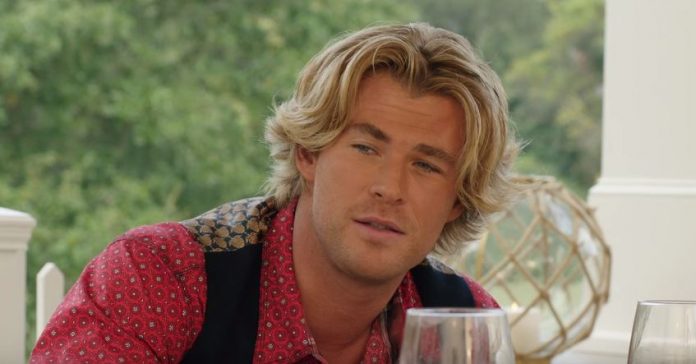 Drew Goddard is directing Bad Times at the El Royale from his own script. Drew is known for his work on many high-profile projects including producing The Martian, creating/writing Daredevil and writing/directing The Cabin in the Woods, to name a few.
According to The Hollywood Reporter, the movie is set in Lake Tahoe, California in the 1960s. The story centres around a group of shady individuals at an old hotel called the 'El Royale'.
Bad Times at the El Royale Filming Locations
The downtown of Agassiz will be the backdrop for part of the movie. Under the working title of 'Purple Harvest', the film is taking over the town's Pioneer Avenue for setup today, tomorrow and January 28 for filming on January 29 and 30, thanks to information provided by the Agassiz-Harrison Observer.
The notice they posted mentions that Agassiz will be getting a makeover to look like it's the Christmas holiday season in the 1950s. The shoot in Agassiz was originally planned for February 5-6, but it looks like the schedule was moved ahead.
Thanks to @DanicaGiroux for snapping a couple of pictures of Bad Times at the El Royale setting up on Pioneer Avenue in Agassiz:
@WhatsFilming looks like they are already setting up for the Chris Hemsworth/Jeff bridges movie? Unless it's a different one pic.twitter.com/8SOxxwUt5t

— Danica Giroux (@DanicaGiroux) January 25, 2018
As more locations are spotted, they'll be added to our Current Filming Locations Page as well as our Filming Locations Archive, so check back often for updates! If you spot Bad Times at the El Royale filming in Vancouver, Agassiz or elsewhere around British Columbia, let us know by tweeting us (@WhatsFilming) or via our Submit a Location page.
Bad Times at the El Royale Cast
Here's a roundup of the cast of Bad Times at the El Royale thanks in part to the film's IMDb page:
| Actor | Role | You may know them from |
| --- | --- | --- |
| Chris Hemsworth | | Marvel's Avengers, Thor, The Huntsman: Winter's War |
| Dakota Johnson | | Fifty Shades of Grey/Darker/Freed, The Social Network, How to Be Single |
| Jeff Bridges | | The Big Lebowski, Crazy Heart, True Grit, Kingsman: The Golden Circle |
| Russell Crowe | | Les Misérables, Man of Steel, Gladiator, The Mummy |
| Nick Offerman | | Parks & Recreation, The Founder, Fargo |
| Mark O'Brien | | Halt and Catch Fire, The Last Tycoon, Arrival, Republic of Doyle |
| Cailee Spaeny | | |
| Cynthia Erivo | | Broad City, The Tunnel, Mr Selfridge |
Roles haven't been revealed yet, but we'll update this article as more details become available.
Thank you as always to @lemon_buzz for letting us know that Bad Times at the El Royale would be filming in Vancouver!
More photos of Bad Times at the El Royale filming:
@WhatsFilming photos from around 7:30 last night taken by a friend of mine in Agassiz. Another co worker said part on pioneer is blocked. Hoping to see more on my lunch break #BadTimesAtTheElRoyale pic.twitter.com/RULfaiuxZN

— Danica Giroux (@DanicaGiroux) January 30, 2018
@WhatsFilming looks like it's just Jeff Bridges here I got to see a glimpse. He's in a brown trench coat pic.twitter.com/fb20lSJf79

— Danica Giroux (@DanicaGiroux) January 30, 2018
Actors in Agassiz https://t.co/jVeWbqBKNV

— Agassiz Observer (@AgassizObserver) January 30, 2018
Bad Times at the El Royale is currently scheduled to continue filming in Vancouver and British Columbia until April 6th – as always, dates are subject to change based on the needs of the production.