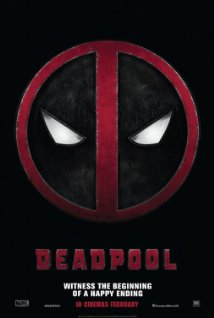 This week 4 new productions and 1 reshoot start filming in Vancouver and around British Columbia.
Center Stage: Dance Camp (TV Movie)
A revisit to the widely popular Center Stage movie that was released in 2000. The original was about teenagers who face adversity while attending the American Ballet Academy in New York as they look to make it big. Dance Camp has brought on Vicki Sotheran who was the Executive Producer of the less popular 2008 Sequel titled Center Stage: Turn it Up (which also filmed in Vancouver). I'm sure we'll see Vancouver standing in for the Big Apple again. Rumour has it that teen dance star Chloe Lukasiak (known for the TV series Dance Moms) is in town and given her background in ballet, there's a good chance this may be the reason. Center Stage: Dance Camp will be filming in Vancouver and the area until November 19th.
Update: As suspected, it's now confirmed that Chloe Lukasiak from Dance Moms will indeed be part of this film. She'll also be joined by Vancouver's own Nicole Muñoz (Defiance/Fantastic 4).
Update 2: Actress Rachele Brooke Smith who played Kate Parker in the 2008 Center Stage Sequel, Turn it Up, will be returning to reprise her role in Dance Camp.
Here's a pic of some of the cast including Chloe and Nicole:
Got pretty lucky with this cast #goodtimes #goodpeople pic.twitter.com/iSPIsecVEj

— Chloe Lukasiak (@ChloeLukasiak) October 31, 2015
Deadpool (Feature) – Additional Photography
The action-comedy Marvel Origin Story of Deadpool (which stars Vancouver's own Ryan Renolds) returns to Vancouver for additional photography (more filming) this week starting on October 30th. Earlier this year the film shut down Vancouver's busy Georgia viaduct for the better part of the day for 2 weeks as they filmed a an action sequence with Reynolds. Check out the official trailer below which gives a great glimpse of the action that took place on the viaduct. Deadpool reshoots take place in the area until November 8th; no word if Reynolds will be present. The movie will be released on February 12th.
One Night in Doom House (Home Video)
One Night in Doom House is the 3rd instalment in the movie adaptation of R.L. Stine's Mostly Ghostly series. The story follows Max as he tries to help his friends Nicky and Tara (who are ghosts) find their parents by taking items from a haunted house. Notable cast includes Disney star Sophie Reynolds, Corey Fogelmanis (Girl Meets World), Blake Michael and Canadian actress Olivia Ryan Stern. Olivia has been in many Vancouver based productions including Minority Report, Psych, Supernatural, Continuum and Hellcats. One Night in Doom House will be filming in Vancouver and the area until November 21st.
Also Starting This Week
Love on the Sidelines (TV Movie). Features Emily Kinney from The Walking Dead. Filming until November 14th.
My Mom Robs Banks (Home Video). Filming until November 10th.
For a full list of everything that's filming in Vancouver and British Columbia right now, check out our In Production page.
Wrapping this Week
Girlfriend's Guide to Divorce Season 2(was extended for 5 days) – TV Series – Ends Oct 28
Hand in Love
Pupstar
Some Assembly Required Season 3