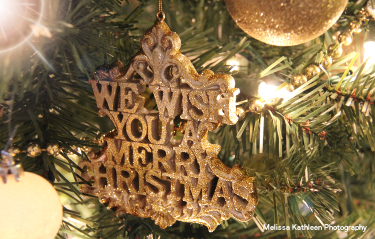 It's December and by now you've decorated the house, put up the Christmas tree and bought presents for all your friends and family. Or maybe you need a little more holiday spirit to motivate you for the season. To help put you in the mood, we've put together a list of 15 filmed in BC Christmas movies you should check out this year. Chances are you spotted one of these filming, probably on a hot summer's day with fake snow and elaborate decorations lining the background.
Here are the 15 filmed in BC Christmas movies you should check out.
Let's start with the sequels. Although it's hard to live up to the originals, we think these 3 deserve a watch.
Christmas Story 2
Released: 2012
Stars: Daniel Stern (Home Alone 1/2), Braeden Lemasters (Betrayal, Men of a Certain Age)
Storyline: Takes place 5 years after the original classic. This time, instead of a Ryder Carbine Action 200-shot Range Model air rifle, Ralphie, who is now a teenager, has his eyes set on a 1939 Mercury convertible.
Jingle All The Way 2
Released : 2014
Stars: Larry The Cable Guy, Brian Stepanek (Transformers, The Island), Anthony Carelli (WWE/WWF)
Storyline: This time, instead of a Turboman, the hot toy of the season is The Harrison Bear. Similar to the original, the father, Larry, tries to get his hands on the special toy but his daughter's stepfather looks tries to get in the way.
Santa Clause 2
Released: 2002
Stars: Tim Allen
Storyline: Takes place 8 years after the original, Scott Calvin's time as Santa Clause could be coming to an end. He finds out that his son has made the naughty list and temporarily leaves the North Pole to attempt to set things right. The elf he left in charge in his absence nearly ruins Christmas and Scott has to return to save the day.
The next two movies feature lead actors who are currently in Vancouver filming DC comic book shows so they both get my vote.
Trading Christmas
Released: 2011
Stars: Tom Cavanagh (The Flash), Faith Ford (Murphy Brown, Hope & Faith), Gil Bellows (The Shawshank Redemption, House at the End of the Street)
Storyline: A man and a woman from opposite sides of the country swap houses during the week leading up to Christmas.
Nine Lives Of Christmas
Released: 2014
Stars: Brandon Routh (Arrow, Legends of Tomorrow, Chuck), Stephanie Bennett (The Romeo Section, UnReal)
Storyline: A fireman who enjoys the freedom of being single doesn't believe in serious relationships, that is, until he takes in a stray cat. After learning that companionship isn't that bad, he meets someone who he finds chemistry with.
The Christmas Secret
Released: 2014
Stars: Bethany Joy Lenz (One Tree Hill) who was in town this fall filming a Jerry Bruckheimer TV pilot called 'Home'.
Storyline: A single mother who has lost her job and been evicted from her home just before Christmas discovers a family heirloom that could turn her life around just in time for Christmas.
RELATED: Hallmark's Countdown to Christmas 2016: Movies filmed in BC
Grumpy Cat's Worst Christmas Ever
You may remember all the hype surrounding this one when it took over the Coquitlam Centre for filming last year.
Released: 2014
Stars: Megan Charpentier (Upcoming Greg Kinnear movie Phil, Signed, Sealed, Delivered 2 & 3)
Storyline: A young girl (Charpentier) befriends Grumpy Cat who has spent her life living in a pet store. The pair intervene as thieves try to steal another valuable pet from the store and the cat finds her Christmas spirit.
Christmas in Canaan
Released: 2009
Stars: Billy Ray Cyrus
Storyline: Two young boys who do not get along put aside their differences after an unforgettable Christmas in Canaan, Texas.
The Christmas Consultant
Released: 2012
Stars: David Hasselhoff (Baywatch), Caroline Rhea (Sabrina the Teenage Witch)
Storyline: A mother hires a Christmas Consultant to help her and her family make it through the holidays.
Just In Time For Christmas
Released: December 5, 2015 at 8pm on Hallmark
Stars: Christopher Lloyd (Back to the Future), Eloise Mumford (Fifty Shades of Grey)
Storyline: As Christmas Approaches, a young woman must make a difficult decision to either stay in her hometown and marry her boyfriend or move across the country to take the job of her dreams teaching at an Ivy League college.
Hats Off To Christmas
Released: 2013
Stars: Haylie Duff (Napoleon Dynamite, Material Girls)
Storyline: A single mother is covering for a manager role at a shop in a small town. The son of her boss comes to town from the big city to take her job but needs her to train him first. The relationship between the two turns out to be better than she expected after he takes an interest in helping her disabled son.
Anything But Christmas
Released: 2012
Stars: Elaine Hendrix (Sex&Drugs&Rock&Roll)
Storyline: John is ready to take his relationship with Grace to the next step this Christmas by asking her to marry him. But Christmas just isn't his time of year. On top of that w A woman travels to her Vermont hometown to save her family's Christmas tree farm from foreclosure.hen you introduce exes, in-laws and siblings into the picture you're in for a treat.
The Tree That Saved Christmas
Released: 2014
Stars: Lacey Chabert (Party of Five)
Storyline: A woman's family Christmas tree farm is having financial trouble and could end up in foreclosure. Desperate to save the business, she moves back to her hometown in Vermont.
Santa Hunters
Released: 2014
Stars: Benjamin Flores Jr. (Ride Along, Happy Feet 2), Mace Coronel (Nicky, Ricky, Dicky & Dawn)
Storyline: 4 kids go on a desperate search to find Santa and prove he is real.
Home By Christmas
Released: 2006
Stars: Linda Hamilton (Defiance, Chuck)
Storyline: After recently becoming divorced and deserted by her daughter, a woman goes through more unfortunate events that leave her homeless and sleeping in her car. With Christmas in the way, she sees light at the end of the tunnel, finds work a love interest and begins to have hope again.
This list certainly doesn't cover all of the filmed in BC Christmas movies so if we missed one of your favourites, let us know in the comments.