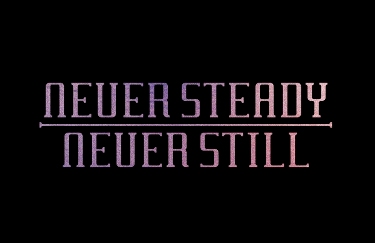 This week, local success story Never Steady, Never Still and Wanda Pratt story The Real MVP starts filming in British Columbia and 2 TV movies wrap up.
Never Steady, Never Still (Feature)
Never Steady, Never Still is a feature film adaptation of Vancouver-born writer/director Kathleen Hepburn's award winning short film of the same name. This is Hepburn's first feature as a writer and director, but she's already seen success in her short career so far.
In 2015, the Never Steady, Never Still short film was featured at both Toronto and Vancouver's International Film Festivals. At VIFF, the film was awarded Most Promising Director of a Short Film. In 2014, Hepburn won the $120,000 Women in the Director's Chair (WIDC) Feature Film Award. According to the WIDC website, the award includes a tailored combination of in-kind rentals and services from some of Canada's most influential companies that may include William F. White Intl., North Shore Studios, The Bridge Studios, Vancouver Film Studios, Panavision Canada, SIM Digtal, Clairmont Camera Film and Digital; Encore / Deluxe Entertainment Group, and Front Row Insurance. The award and the generous support from the local industry helped make it possible to adapt the film into a feature.
Never Steady, Never Still is a story about an 18 year old man (played by Théodore Pellerin) and his widowed mother who has struggled with Parkinson's disease for nearly his whole life. After facing some challenges of his own, the man returns to his hometown. He and his mother face their daily struggles together along with the support of a pregnant teenage girl named Kaly (played by Mary Galloway). Then, a freak accident complicates everything.
The short was shot also shot in British Columbia; mainly in North Vancouver and Mount Currie. Thanks in part to a unique crowdfunding program where people could donate Aeroplan Miles to the production, cast and crew will spend a portion of their time in Fort St. James in Northern BC. Filming is scheduled to wrap up on June 1st.
Check out the trailer for the award winning short film version of Never Steady, Never Still here:

The Real MVP (TV Movie)
The Real MVP is a story about Wanda Pratt, the mother of 2014 NBA MVP Kevin Durant. Any parent who has a child in sports will be able to appreciate the story which highlights the sacrifices that Wanda made throughout the course of Kevin's life and career to allow him to follows his dreams.
Here's a round up of the cast announced so far:
| Actor | Role | You may know them from |
| --- | --- | --- |
| Cassandra Freeman | Wanda Pratt | Inside Man, Single Ladies |
| Tracie Thoms | Wanda's Best Friend | Cold Case, Rent |
| Pauletta Washington | Wanda's Mother | Wilma |
| Daniel Bellomy | Kevin Durant | |
| Nic Few | Tony | Major Crimes |
The Real MVP will be filming in Vancouver and area until February 25th and will premiere on Lifetime Saturday, May 7th. Check out the official trailer and some more details about The Real MVP here.
For a full list of everything that's filming in Vancouver and British Columbia right now, check out our In Production page.
Wrapping Up This Week
White Hot (TV Movie) wrapped February 1st
Mommy Bloggers (TV Movie) filming until February 3rd
If you see any of these productions, including Never Steady, Never Still filming in Vancouver and British Columbia, be sure to let us know by tweeting us (@WhatsFilming) or via our Submit a Location page.