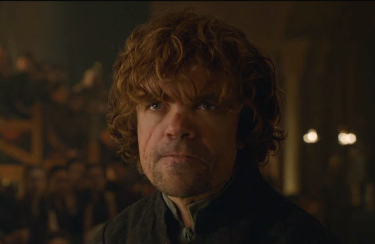 This week, 2 features (Rememory and Dead Rising 2), new Disney TV series MECH-X4 and 3 TV movies start filming in Vancouver and British Columbia.
Rememory (Feature)
In early 2012 it was announced that Mark Palansky would be directing a feature he created alongside writer Mike Vukadinovich. The story is about a professor who's wife uses one of his inventions to investigate and solve his mysterious death.
When the script was written, Palansky and Vukadinovich had Peter Dinklage (Game of Thrones) and Canadian actress Catherine O'Hara (the mom from Home Alone) in mind to play the lead roles. It's been a few years since then and O'Hara has been replaced by Julia Ormond (Witches of East End). Dinklage has been confirmed as still being part of the project. He was spotted on the set:
Spotted outside IT Glue office: Game of Thrones Star Peter Dinklage, aka Tyrion Lannister #GoT #boom pic.twitter.com/5NntB2GLoH

— IT Glue (@IT_Glue) January 28, 2016
According to the film's IMDb page, Henry Ian Cusick has signed on for a role. You may recognize Henry from the popular TV series The 100 which coincidentally wraps production on its 3rd season in Vancouver this week. Alongside Cusick will be Canadian actress Carrie Anne Fleming (Good Luck Chuck, The Unauthorized Full House Story) and Colin Lawrence. Lawrence has appeared in many Vancouver-based productions including Fantastic Four, Watchmen and X-Men 2.
Rememory will be filming in the Vancouver area until February 20th.
Dead Rising 2 (Web Feature)
The Zombie apocalypse has hit Vancouver again. Last spring/summer we saw zombies roaming our streets during filming of Fear the Walking Dead, but before that it was Dead Rising: Watchtower – the first movie based on the successful video game series of the same name. The first film was released in March of 2015 and featured Jesse Metcalfe (John Tucker Must Die), Virginia Madsen (The Number 23) and Rob Riggle (The Hangover).
It also had some familiar faces to the Vancouver filming scene: Meghan Ory and Keegan Connor Tracey (both from Once Upon a Time), Gary Jones (Stargate SG-1), Aleks Paunovic (Continuum, iZombie, The 100), and Carrie Genzel (Watchmen, Jennifer's Body). Carrie is currently filming Mommy Bloggers in the Vancouver area.
Meghan Ory has been spotted in Vancouver so chances are she'll be returning for the sequel. I haven't seen a lot of casting info released, but if the sequel follows the same storyline as the video game series, we could see a different lineup. We'll update this article as new information becomes available regarding the cast.
Dead Rising 2 will be filming in the Vancouver area until February 20th and is expected to be released by Crackle later this year. Haven't seen the first Dead Rising? Check out the trailer here:

Disney XD's MECH-X4 (formerly MTX!) (TV Series)
After filming a pilot for what was then known as MTX! in Vancouver early last year, Disney XD has since made the decision to bring it to series. Interestingly, the pilot episode was directed by Zach Lipovsky who also directed the first Dead Rising movie. Zach is also listed as one of the directors and executive producers for the series. The series is expected to air this coming fall with a new name: MECH-X4.
MECH-X4 is about a teenage boy named Ryan who is played by up and coming Disney star Nathaniel Potvin. Ryan a gifted individual, but not in the traditional sense. He possesses a secret power – the power to control technology with his mind. With his city facing an attack from some evil monsters, Ryan uses his abilities to take control of a giant robot that is their only hope. Alongside Potvin in the pilot was Raymond Cham Jr. (Teen Beach 2), Kamran Lucas (Girl Meets World) and Robbie Tucker.
The first season of MECH-X4 will be filming in the Vancouver area until May 17th.
Also Starting This Week
Garage Sale Mystery: A Novel Murder (TV Movie) filming from January 25th to February 9th
The Manny (TV Movie) filming from January 29th to February 19th
By Chance (TV Movie) filming from January 27th to February 15th
For a full list of everything that's filming in Vancouver and British Columbia right now, check out our In Production page.
Wrapping This Week
Birth of the Dragon (Feature) wraps January 28th
Lucifer (TV Series) Season 1 wraps January 29th
The 100 (TV Series) Season 3 scheduled to wrap January 29th (but already had wrap party, so it could be done early)
If you see any of these productions, including Rememory, Dead Rising 2, or MTX! filming in Vancouver and the area, be sure to let us know by tweeting us (@WhatsFilming) or via our Contact Us page.