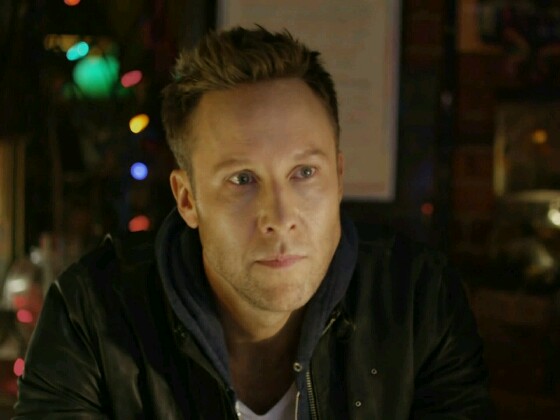 This week Impastor Season 2, new TV series Travelers, Stop the Wedding and Undergrad Nightmare start filming in Vancouver and British Columbia.
Impastor Season 2 (TV Series)
After a solid performing 10 episode first season, TV Land comedy series Impastor returns to Vancouver this week for its second season. The series stars Michael Rosenbaum (also known for Smallville) who plays Buddy Dobbs. Buddy is a who assumes the identity of a small town pastor in order to hide from loan sharks looking to collect on his gambling debts.
If you haven't seen the show yet and are wondering if you should get into it, check out this trailer from it's first episode:

Other notable cast includes: Sara Rue (Rules of Engagement) as Dora, Mircea Monroe (Hart of Dixie) as Alexa and David Rasche (All My Children) as Alden. Impastor Season 2 will be filming in Vancouver and area until June 10th and will premier Wednesday, July 13, 2016 at 10:30pm.
Travelers – Season 1 (TV Series)
Vancouver continues to benefit from major streaming content providers expanding their original content catalogue. This includes the latest projects from Netflix A Series of Unfortunate Events, Haters Back Off and Travelers which will all be filmed in and around Metro Vancouver.
Travelers is a series written by Canadian writer/producer Brad Wright. Brad is best known for his work on Stargate SG-1, Stargate: Atlantis and Stargate Universe. Nick Hurran (It's a Boy Girl Thing) will direct with Jim O'Grady as producer. Jim's most recent credits include 6 episodes of Motive's final season.
Travelers is the latest to use downtown Vancouver's former Canada Post facility as a "popup studio" – they've been seen setting up there for the past few weeks. The building is also occupied by Syfy's new series Van Helsing.
We haven't seen the synopsis or cast for the series announced yet. We will update this article as soon as more information is available. Travelers will be filming in Vancouver and area until July 28th.
RELATED: Travelers Season 1 Sneak Peek, Cast and Vancouver Filming Locations
Stop the Wedding (TV Movie)
Stop the Wedding is Hallmark's adaptation of author Stephanie Bond's best-selling book of the same name. The story is about Annabelle Coakley, a divorce attorney and Clay Castleberry, a financier. Annabelle's widowed mother and Clay's father are set to get married, but not if their children have anything to do with it. Annabelle and Clay each have their separate agendas to "stop the wedding" but somewhere along the way the two cross paths and end up falling in love with each other instead. Stop the Wedding will be filming in Vancouver and British Columbia until April 20th.
Also Starting This Week
Undergrad Nightmare (TV Movie)
Filming until April 15
For a full list of everything that's filming in Vancouver and British Columbia right now, check out our In Production page.
Wrapping Up This Week
If you see any of these productions, including Impastor Season 2 filming in Vancouver and British Columbia, be sure to let us know by tweeting us (@WhatsFilming) or via our Submit a Location page.