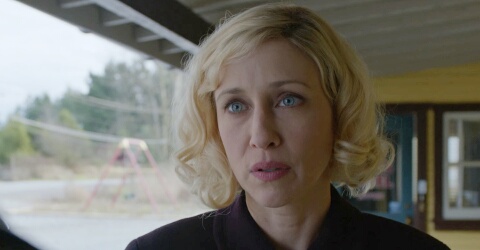 This week, Boundaries an indie feature with Bates Motel star Vera Farmiga starts filming in Vancouver and British Columbia.
Boundaries (Feature)
Boundaries is an indie feature written and directed by Shana Feste. Shana is best known for writing the screenplay and directing both 2014's Endless Love and 2010's Country Strong.
Vera Farmiga's character in Boundaries won't be a far departure from the character she portrays in Bates Motel. She plays Laura, a single mother with a low-life ex-husband, a father in the drug business and a son who has issues. Laura finds herself on a road trip across the South Western US with her father Jack and her son Henry. Everything goes great, until somewhere along the way they wind up in the middle of a drug trade gone bad with Jack's former associates.
Here's a roundup of the cast we know of so far:
| Actor | Role | You may know them from |
| --- | --- | --- |
| Vera Farmiga | Laura | Bates Motel, The Conjuring |
| Christopher Plummer | Jack | Up, A Beautiful Mind |
| Lewis MacDougall | Henry | Pan |
| Bobby Cannavale | Leonard | Vinyl, Ant-Man |
| Kristen Schaal | | Bob's Burgers, The Last Man on Earth |
| Peter Fonda | | Easy Rider |
| Christopher Lloyd | | Back to the Future |
| Dolly Wells | | 45 Years, Bridget Jone's Diary |
| Jacob Tremblay | | Room, Ford's Brother |
The film is currently looking for hipster teen extras to for some scenes that will be filmed in Squamish on May 6th. Here's some more information if you think you fit the part and want to be an extra in the movie. Thanks to @HockeyWest for letting us know!
Special thanks to @Lemon_Buzz who was the first to announce that Boundaries would be filming in Vancouver. Boundaries is scheduled to continue filming in Vancouver and British Columbia until June 2nd.
For a full list of everything that's filming in Vancouver and British Columbia right now, check out our In Production page.
Wrapping Up This Week
If you see any of these productions, including Boundaries filming in Vancouver and British Columbia, be sure to let us know by tweeting us (@WhatsFilming) or via our Submit a Location page.