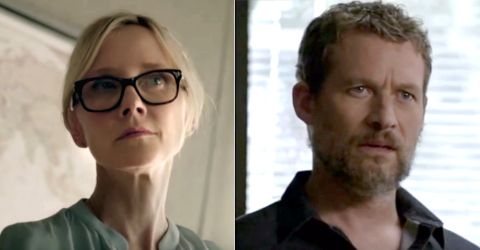 This week, new Syfy/Space Channel supernatural TV series Aftermath starts filming in Vancouver and British Columbia.
Aftermath – Season 1 (TV Series)
Aftermath is a new supernatural series set to premiere on the Syfy network in the US and the Space channel in Canada this summer. The 13-episode arc follows Karen and Joshua Copeland who, along with their 3 kids, fight for survival when the world as they know it comes to a post-apocalyptic end. If dealing with the end of the world wasn't enough, the Copelands will also cross paths with some supernatural creatures along the way.
Karen, a former Air Force pilot will be played by Anne Heche (Dig, Psycho, Ally McBeal) and Joshua, a university professor will be played by Nova Scotia's James Tupper (Revenge, Grey's Anatomy).
British Columbia locals Julia Sarah Stone (The Killing) and Taylor Hickson play twin sisters Dana and Brianna respectively. Taylor just recently finished up a role on an indie horror feature Residue which filmed in the Vancouver area throughout April. She also appeared in the BC-filmed blockbuster Deadpool.
Another Canadian talent, Levi Meaden from Alberta will play Matt, the brother of Dana and Brianna. Levi is best known for his role as A.J. Fielding on The Killing, but you may also recognize him from a number of other Vancouver based productions including Olympus, The 100, iZombie and Legends of Tomorrow.
Aftermath Season 1 is scheduled to continue filming in Vancouver and British Columbia until September 8th.
Also Starting This Week
Manny Dearest (TV Movie)
Filming until May 21st
For a full list of everything that's filming in Vancouver and British Columbia right now, check out our In Production page.
Wrapping Up This Week
If you see any of these productions, including Aftermath filming in Vancouver and British Columbia, be sure to let us know by tweeting us (@WhatsFilming) or via our Submit a Location page.