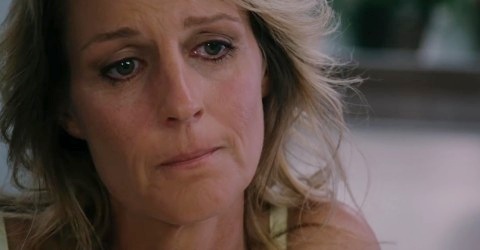 Helen Hunt's latest project Live Like Line will be filming in Vancouver and British Columbia this summer.
Live Like Line is based on a true story about the emotional journey of an Iowa City high school girl's volleyball team battling for the state championship after the death of their star player: Caroline Found. Helen Hunt will portray Kathy Bresnahan, the team's tough-love coach. According to Deadline.com, Danika Yarosh (Heroes Reborn, Shameless) will play Caroline and Erin Moriarty (Jessica Jones, The Watch) will play her best friend, Kelly. William Hurt (Into the Wild, Captain America: Civil War) will play Caroline's father according to Deadline.com.
The inspirational story of Caroline and her team was shared by coach Bresnahan to Frank Dedford for a segment which aired on HBO in 2014. According to the segment, Caroline was not only her team captain, but "the glue that knit the team together". On August 11, 2011, she died after losing control of the moped she was driving.
Despite the tragic turn of events, the impact Caroline left on her teammates would continue on, motivating them to rise to the top and continue to compete for another championship. The phrase "Live Like Line" became their motto and guiding principle; named after Caroline's nickname "Line".
The script was written by David Aaron Cohen who also wrote the screenplay for another sports story, Friday Night Lights. Sean McNamara, who worked with Helen Hunt on the 2011 film Soul Surfer will direct.
Special thank you to @lemon_buzz who announced that the movie would be coming to Vancouver to film this summer back in May.
See also:
Movies and TV Shows Currently Filming in Vancouver
Live Like Line is currently scheduled to film in Vancouver and British Columbia from August 2nd to September 13th but dates could change.