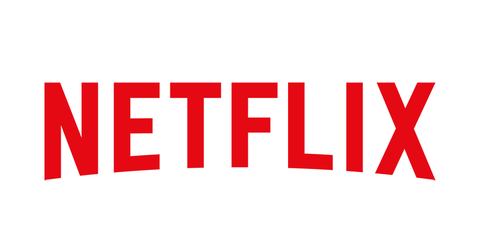 This week, the Netflix adaptation of the popular 1960s TV series Lost In Space starts filming in Vancouver and British Columbia.
Lost In Space – Season 1 (TV Series)
After being in the works for several years, the new 10-episode Netflix adaptation of the classic Lost In Space TV series officially starts production in the Vancouver area this week. The original series, created by Irwin Allen, aired from 1965 to 1968. The new take will reportedly stay pretty true to its roots.
The story follows John and Maureen Robinson who, along with their children and Don West, set out on a trip to another planet but find themselves off-course. They eventually become stranded light years away from where they were supposed to be. As if being "lost in space" wasn't enough, the group has to work together to overcome alien threats as well.
Good thing Vancouver knows a thing or two about putting aliens on TV.
Lost In Space will be helmed by Zack Estrin who is best known for his work on the original Prison Break series, as a co-producer/supervising producer. Although he wasn't involved with the Prison Break reboot series that filmed in Vancouver last year, Zack is no stranger to the film scene in the area. He served as the executive producer on Once Upon a Time in Wonderland and The Whispers, which both filmed their only seasons in the Vancouver area.
Here's a roundup of the main cast that has been announced so far:
| Actor | Role | You may know them from |
| --- | --- | --- |
| Toby Stephens | John Robinson | Die Another Day, Black Sails |
| Molly Parker | Maureen Robinson | Goliath, House of Cards, The 9th Life of Louis Drax |
| Ignacio Serricchio | Don West | Bones, Zoe Ever After, Witches of East End, The Young and the Restless |
| Taylor Russell | Judy Robinson | Falling Skies, Dead of Summer |
| Max Jenkins | Will Robinson | Sense8, Betrayal, Popstar: Never Stop Never Stopping |
| Mina Sundwall | Penny Robinson | Maggie's Plan, Freeheld |
| Parker Posey | Dr. Smith | Search Party, House of Yes, Superman Returns |
Taylor Russell, who plays Judy Robinson, is a Vancouver-born actress with credits on multiple productions filmed in the area. She played Evelyn on several episodes of Falling Skies and Laura in 1 episode of Dead in Summer which wrapped up its one and only season in Vancouver last year. She also appeared in The Unauthorized Saved by the Bell Story and Emily Owens M.D.
Toby Stephens, who plays John Robinson, took part in Vancouver's Women's March on Washington on Saturday:
Proud to join the #WomensMarch in Vancouver today. For my wife and daughters and ALL the fantastic women in my life. pic.twitter.com/zgKvFW6pL4

— TOBY STEPHENS (@TobyStephensInV) January 21, 2017
RELATED: Netflix Movies & TV Shows Filmed in Vancouver & British Columbia
Lost In Space season 1 is scheduled to continue filming in Vancouver and British Columbia until June 26th and will premiere on Netflix in 2018.
Also Starting This Week
Zoo – Season 3 (TV Series)
Filming until June 20th
Cast: James Wolk, Kristen Connolly, Nonso Anozie, Nora Arnezeder, Billy Burke, Josh Salatin, Alyssa Diaz
Garage Sale Mystery: Drowned (TV Movie)
Filming until February 10th
Cast: Lori Loughlin
Girlfriends' Guide to Divorce – Season 5 (TV Series)
Continuation from season 4 filming which wraps up this week. The 5th and final season is scheduled to film until March 1st.
Cast: Lisa Edelstein, Beau Garett, Necar Zadegan, Alanna Ubach
Aliens Ate My Homework (Home Video)
Filming until February 16th
The Christmas Calendar (Feature)
Filming until February 9th
Cast: Hilary Strang
For a full list of what's filming in Vancouver and British Columbia right now, check out our In Production page.
Wrapping Up This Week
If you see any of these productions, including Lost In Space filming in Vancouver and British Columbia, be sure to let us know by tweeting us (@WhatsFilming) or via our Submit a Location page.