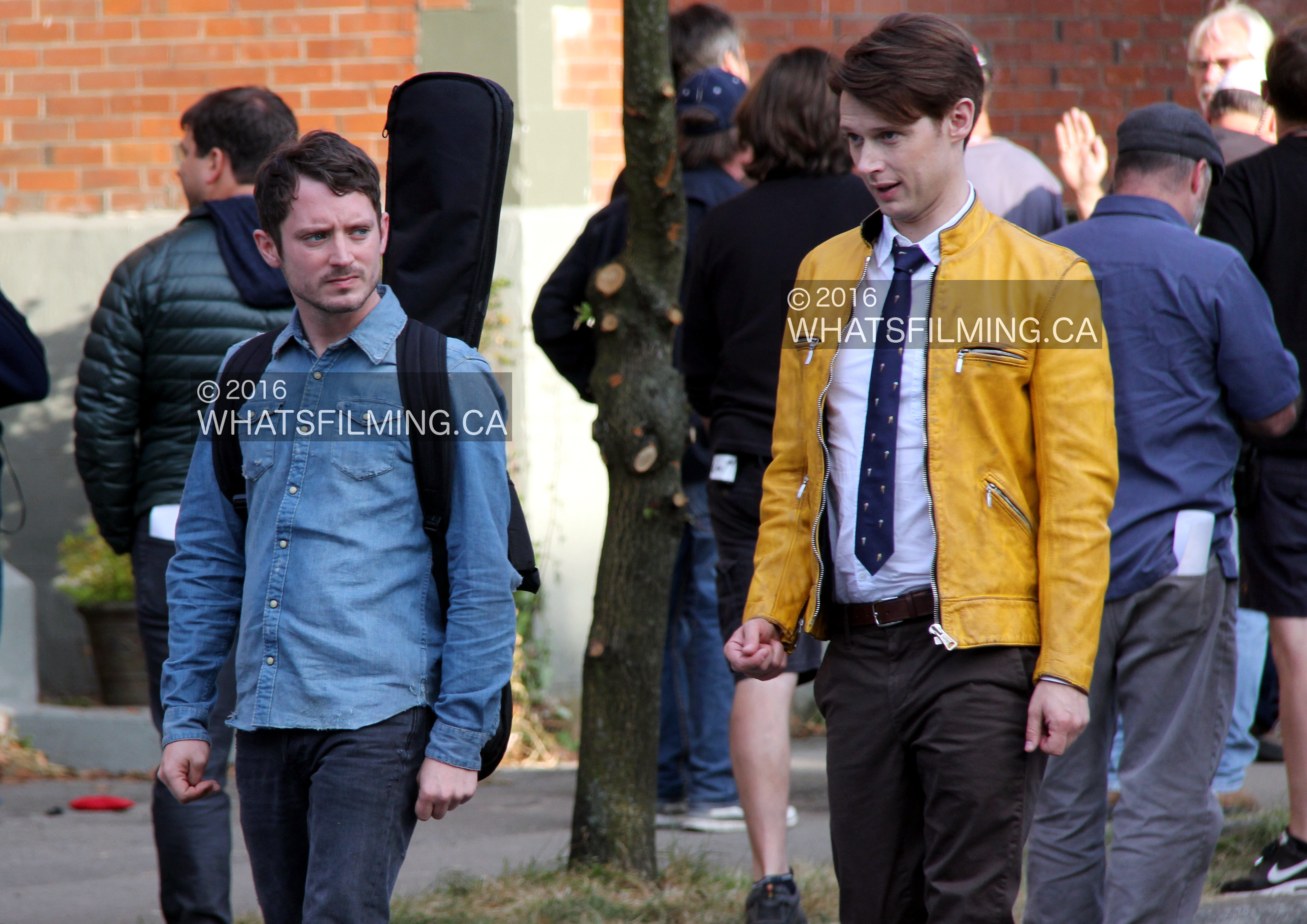 BBC America series Dirk Gently season 2 with Lord of the Rings star Elijah Wood and Samuel Barnett starts filming in Vancouver on May 8th.
Dirk Gently's Holistic Detective Agency is based on the popular books written by Douglas Adams, who also wrote The Hitchhiker's Guide to the Galaxy. The series was adapted for BBC America by Max Landis. Max is well known for writing Chronicle, Victor Frankenstein and American Ultra. He also serves as executive producer alongside Robert Cooper (Stargate Atlantis/Universe). Both are back on board for Dirk Gently season 2.
According to BBC America, Dirk Gently season 2 will include 2 additional episodes (10 total) which are set to premiere later this year (rumoured to be October). Filming of Dirk Gently season 2, under the working title of 'Sculptor', is currently scheduled to begin on May 8th and wrap up on August 30th.
Season 1 filmed in Vancouver and area from May 24th to August 30th of 2016 and premiered on October 22nd. Although the show filmed at several locations around the Lower Mainland, it's most common location (other than studio) was The Connaught on Guelph Street in Vancouver's Mount Pleasant neighbourhood. This location served as Todd's apartment and the show spent 9 days filming there.
The production team appreciated the patience of the residents in the neighbourhood surrounding The Connaught. Before wrapping for the season, thank you letters were distributed to homes and businesses in the area. A very classy move, and a good idea to foster a great relationship for the future. As you can see below, the crew was confident then that they would be returning for a second season, even though the show hadn't premiered yet.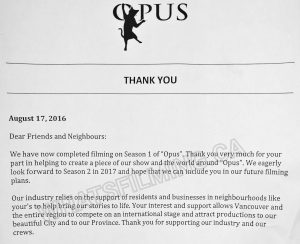 RELATED: Elijah Wood & Samuel Barnett filming Dirk Gently outside The Connaught
Vancouver's own Osric Chau appeared in 6 episodes of the show's first season but was just promoted to series regular for Dirk Gently season 2 according to Deadline. He plays Vogel, one of the Rowdy 3. Some of Osric's other roles include several episodes of Supernatural as Kevin Tran, and the 2009 feature film 2012. He'll also be seen in the upcoming movie Status Update with Ross Lynch which filmed in Vancouver last year.
Fun Fact! Bentley, the adorable dog who plays Rapunzel the Corgi on Dirk Gently, has a Instagram, Twitter and Facebook account you should check out if you can't wait until October to see him on your screen again.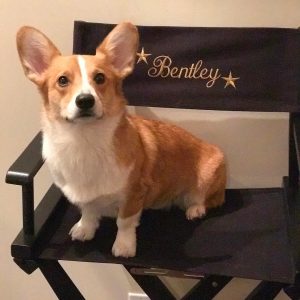 RELATED: Dirk Gently Filming Locations
As always, if you spot Dirk Gently season 2 filming in Vancouver and area, be sure to let us know by tweeting us (@WhatsFilming) or via our Submit a Location page.