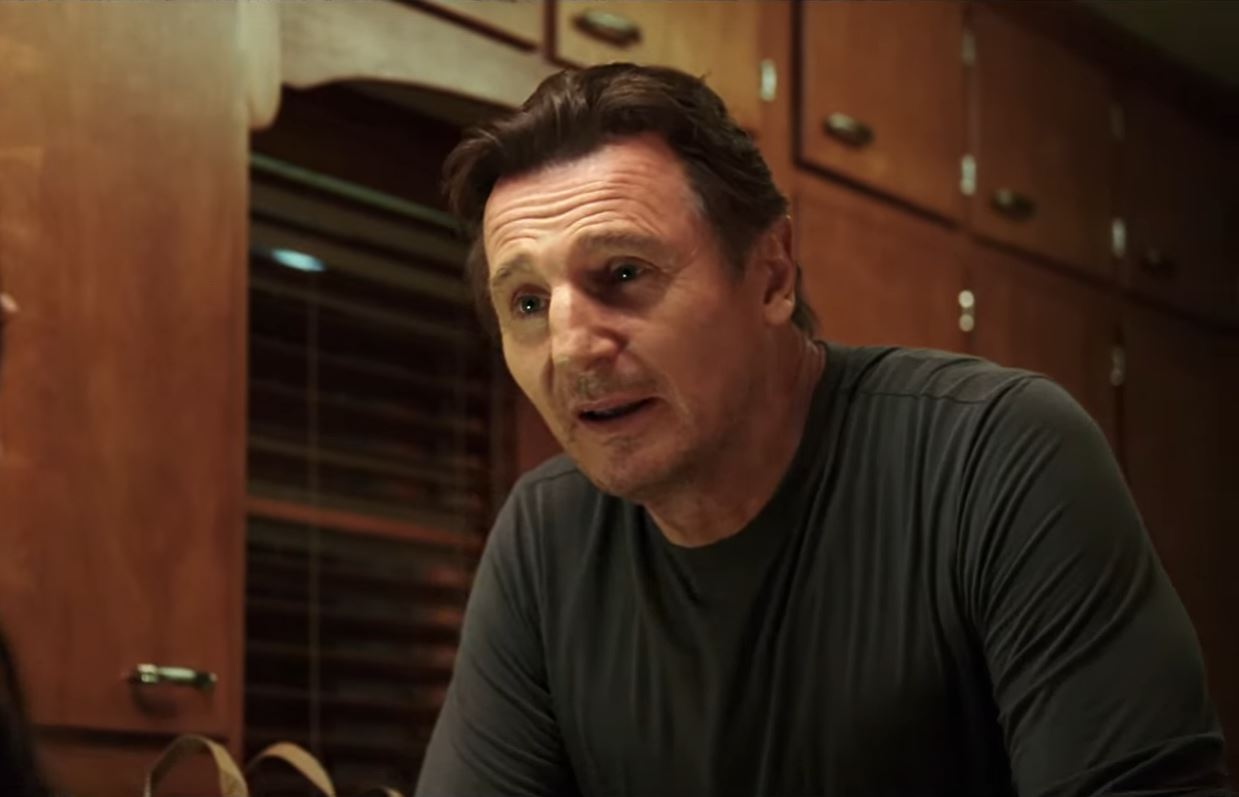 After filming in Alberta for the past 3 weeks, Hard Powder starring Liam Neeson and Emmy Rossum starts filming in British Columbia this week.
Hard Powder (Feature)
The film has already gained a lot of attention as the result of Parks Canada's decision to deny production at a couple of the National Parks in Alberta. The decision was reportedly due to the portrayal of a First Nations character as a gang leader in the script.
Despite reports from many outlets that production would relocate entirely to British Columbia as a result, filming continued in other locations in Alberta over the last 3 weeks. Although the Park's Canada decision surely caused some last minute audibles, it was part of the original plan for production to take place in both provinces. The first few days in BC will be spent in the Fernie and Cranbook areas.
Hard Powder is based on the 2014 Norwegian film called In Order of Disappearance which was written by Kim Fupz Aakeson. The original film was directed by Hans Petter Moland, who is also directing the English adaptation written by Frank Baldwin. The story is set in a ski village and is centred around a snowplow driver named Nels. After his son is killed by a drug lord, Nels decides to take revenge into his own hands. In the process he sparks an all out war between a Native American mafia and a Viking gangster.
Nels will be played by Liam Neeson, star of the Taken movie franchise. According to Deadline.com, He'll be joined by Emmy Rossum (Shameless), Laura Dern (Jurassic Park), Domenick Lombardozzi (Bridge of Spies), William Forsythe (Boardwalk Empire), John Doman (Gotham), Tom Bateman (Jekyll & Hyde), Brad Young (Code Black) and Wesley MacInnes (Power Rangers).
Here's a couple of photos of Hard Powder shared during filming in Alberta:
Hard Powder will continue filming in British Columbia until May 24th and is expected to premiere in 2018.
Also Starting This Week
Game Over, Man! (Feature)
Cast: Adam Devine (Workaholics, Mike and Dave Need Wedding Dates, The Intern), Anders Holm (Workaholics, The Intern, The Interview), Blake Anderson (Workaholics, Neighbors)
Starts filming April 12th and continues until June 5th
Check out more details about Game Over, Man! here
Haters Back Off (aka Campbell) – Season 2 (TV Series)
Cast: Colleen Evans (Miranda Sings)
Starts filming April 13th and continues until June 5th
Check out more details about Haters Back Off here
For a full list of what's filming in Vancouver and British Columbia right now, check out our In Production page.
Wrapping Up This Week
Date My Dad – Season 1 (TV Series) with Barry Watson, Lilah Fitzgerald, Zenia Marshall, Audrey Smallman, Raquel Welch, Will Verchere-Gopaulsingh, Cindy Busby, Matty Finochio and Lochlyn Munro wraps up April 11th
Marry Me at Christmas (TV Movie) with Rachel Skarsten, Crystal Lowe, Emily Tennant, Trevor Donovan and Camille Mitchell wraps up April 13th
All For Love (aka Love by the Book) (TV Movie) with Sara Rue, Steve Bacic, David Bloom and Jen Cheon wraps up April 13th
The Art of Us (TV Movie) with Taylor Cole, Ken Tremblett, Katerina Katelieva, Jennifer-Juniper Angeli, Frances Flanagan, Brenda Crichlow and Nathan Witte wraps up April 13th
Anthem (of a Reluctant Prophet) (Feature) with Cameron Monaghan, Peyton R. List, Alex Macnicoll and Grayson Gabriel wraps up April 15th
If you see any of these productions, including the Love Finds Its Way filming in Vancouver and British Columbia, be sure to let us know by tweeting us (@WhatsFilming) or via our Submit a Location page.