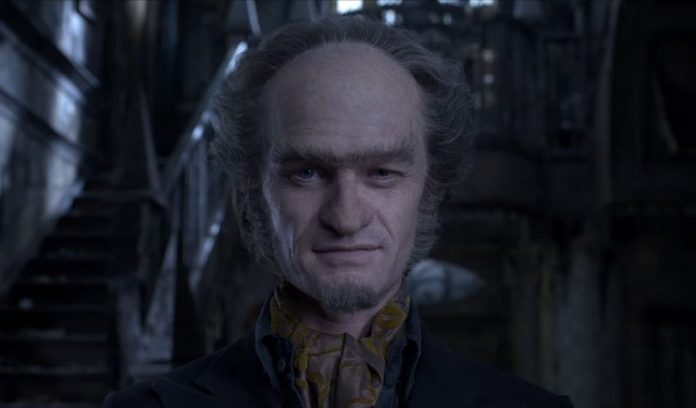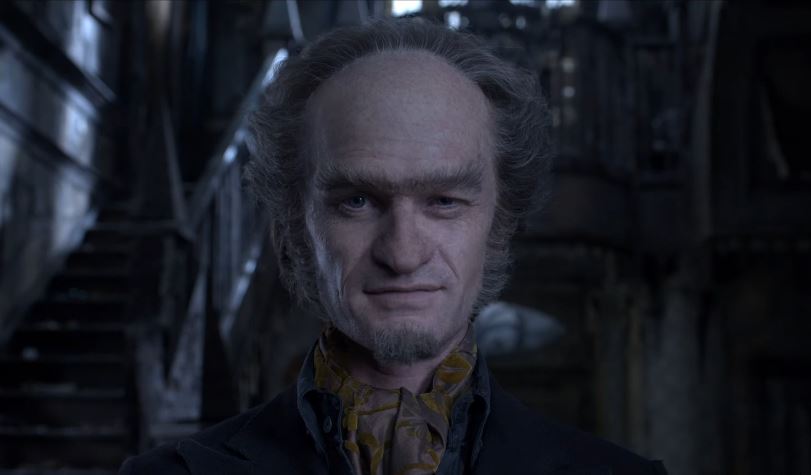 A Series of Unfortunate Events season 2 & 3, starring Neil Patrick Harris has started filming in Vancouver.
A Series of Unfortunate Events is a Netflix original series based on the best-selling books written by Lemony Snicket (aka Daniel Handler). It stars Neil Patrick Harris (How I Met Your Mother) as the evil Count Olaf. He became the 'guardian' to the Baudelaire children after their parents died in a mysterious fire. The children are played by Malina Weissman (Supergirl), Louis Hynes (Barbarians Rising) and Presley Smith.
RELATED: PHOTOS: Count Olaf, Baudelaire Children Lemony Snicket & Uncle Monty Filming A Series of Unfortunate Events
Rules of Engagement star Patrick Warburton portrays Lemony Snicket himself. In the first season, Harris' How I Met Your Mother co-star and Vancouver-native Cobie Smulders portrayed the mother alongside Will Arnett (Arrested Development) who was the father.
A Series of Unfortunate Events season 2 was announced with an interesting letter that was sent out via the show's social media accounts last month:
Three resourceful orphans were able to salvage this letter from the ruins of a website destroyed by Count Olaf. pic.twitter.com/rd7JYYtN5g

— Unfortunate Events (@Unfortunate) March 13, 2017

Less than a month later, Variety confirmed that the show would actually be getting a season 3 as well. This explained the unusually long production schedule of over a year. By contrast, filming of season 1 took just over 5 months.
The story arc of its first season was centred around the first 4 books in the original novel series. Online speculation suggests that the 2 new seasons will cover the stories in the remaining books.
Although cameras were scheduled to start rolling this week, some of the cast and crew were spotted over the last couple of weeks at Ironwood Studios in South Vancouver and near the shipyards in North Vancouver. According to a post Louis Hynes shared via Instagram, production got underway on April 13th.
In addition to Neil Patrick Harris, Patrick Warburton, Malina Weissman, Louis Hynes and Presley Smith, several other cast from the first season will be returning for A Series of Unfortunate Events season 2. Among them are Usman Ally (Madam Secretary), Avi Lake (The One I Wrote for You), Matty Cardarople (Jurassic World) and Vancouver's own Dylan Kingwell (The Returned). According to the show's IMDb page, Malcolm Stewart (Moon, Jumanji) will be joining the cast of season 2 as Mr. Remora.
Neil Patrick Harris hasn't been shy about his love for Vancouver; he was pretty vocal about it while filming here last season. Earlier this month, he tweeted out that he's still "Loving Vancouver", but was still looking for help finding somewhere to stay:
Loving Vancouver. It's awesome. Still trying to find the right awesome place to stay while I'm here. #help Digs4nph@gmail.com

— Neil Patrick Harris (@ActuallyNPH) April 7, 2017
Hopefully he's found somewhere by now!
In case you haven't watched A Series of Unfortunate Events yet, check out the trailer for season 1 here:

A Series of Unfortunate Events is currently scheduled to continue filming in Vancouver and area until April 20th of next year.