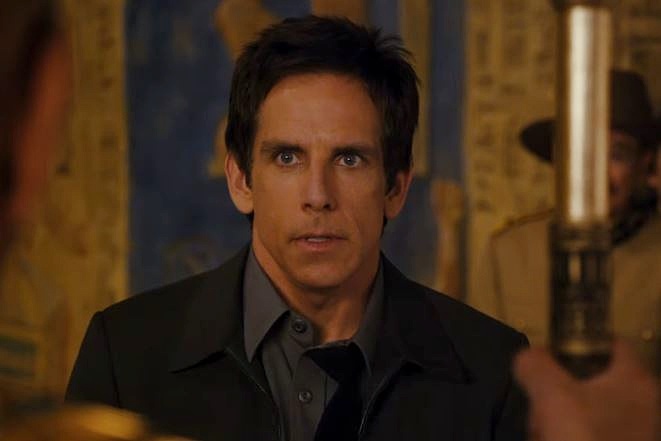 The Eggplant Emoji Movie (Feature)
The Eggplant Emoji movie is an R-rated comedy, which has been drawing comparisons to Superbad. It centres around a group of friends on a perfectly normal camping excursion; that is, until one of them accidentally cuts off their own penis. Determined to save their friend's manhood, the group races against time to get him help.
Workaholics creators Blake Anderson, Adam Devine, Anders Holm, and Kyle Newacheck will also serve as producers alongside Ben Stiller. They recently wrapped up production on another Netflix feature called Game Over, Man! in Vancouver earlier this year.
RELATED: Game Over, Man! From the Creators of Workaholics Starts Filming in Vancouver
According to Variety.com, the movie will star Geraldine Viswanathan (Janet King), Daniel Doheny (Human Town), Luke Spencer Roberts (Hail Caesar!), Eduardo Franco (Adam Ruins Everything) and Sadie Calvano (Mom). There's been no word so far if Stiller will make an appearance in the movie.
The Eggplant Emoji movie is scheduled to continue filming in Vancouver and area until October 5th and is expected to premiere in 2018.
Also Starting This Week
When Calls the Heart – Season 5 (TV Series)
Cast: Erin Krakow, Daniel Lissing, Lori Loughlin
Filming until December 12th
I'm Not a Bad Person (Feature)
Filming until September 16th in Kelowna/Peachland area
Pup Star 3: World Tour (Home Video)
Filming in Victoria and area until September 19th
A Gift to Remember (TV Movie)
Cast: Ali Liebert, Peter Porte
Filming until September 9th
Read more about A Gift to Remember HERE.
The Christmas Train (TV Movie)
Cast: Dermot Mulroney
Filming until September 15th
Read more about The Christmas Train HERE.
For a full list of what's filming in Vancouver and British Columbia right now, check out our In Production page.
Wrapping Up This Week
Richard Says Goodbye (Feature) with Johnny Depp, Zoey Deutch, Danny Huston, Rosemarie DeWitt, Devon Terrell and Odessa Young wraps up August 25th
Freaks (Feature) with Lee Shorten, Lexy Kolker, Michelle Harrison, Grace Park, Bruce Dern and Emilie Hirsch wraps up August 25th
Welcome Home Warrior (TV Movie) with Julie Benz, Michael Shanks and Toby Levins wraps up August 26th
If you see any of these productions, including The Eggplant Emoji movie filming in Vancouver and British Columbia, be sure to let us know by tweeting us (@WhatsFilming) or via our Submit a Location page.