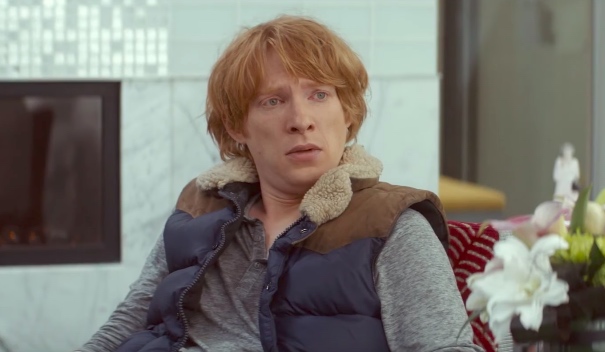 The Crash Pad movie completed most of its filming in Vancouver and area during October and November of 2015 before returning for a very brief period of additional photography the following April.
The R-rated awkward comedy is centred around Stensland, played by Domhnall Gleeson. Although he thought it was true love, Stensland has just discovered that Morgan, the woman he just had a one night stand with, is actually married. What's worse, she's just using him to get revenge on her cheating husband Grady (Thomas Haden Church). Strangely, Grady and Stensland end up living together and drowning their combined sorrows in alcohol, drugs and a revolving door of overnight strangers.
Both Dobrev and Gleeson are no strangers to filming in Canada. Dobrev, who spent most of her life living in Toronto filmed both xXx: Return of Xander Cage and Flatliners in the city since wrapping up Crash Pad. She's also known for her role as Mia Jones on Degrassi: The Next Generation which also filmed in Toronto. Before filming Crash Pad, Gleeson was in British Columbia (and Alberta) for his role alongside Leonardo DiCaprio in the widely successful 2015 movie The Revenant.
Crash Pad Movie Cast
Here's a roundup of the rest of the cast thanks in part to the movie's IMDb page:
| Actor | Role | You may know them from |
| --- | --- | --- |
| Nina Dobrev | Hannah | The Vampire Diaries, xXx: Return of Xander Cage, Degrassi: The Next Generation |
| Domhnall Gleeson | Stensland | The Revenant, Harry Potter, Ex Machina |
| Christina Applegate | Morgan | Anchorman, Up All Night, Married with Children |
| Thomas Haden Church | Grady | Spider-Man 3, Sideways, Easy A |
| Aliyah O'Brien | Ryun | Bates Motel, Beyond, Finding Father Christmas |
| Anna Van Hooft | Samantha | Warcraft: The Beginning, Cedar Cove, The Marine 5: Battleground |
| Britt Irvin | Carrie | Chesapeake Shores, The Vow, Smallville |
| Anja Savcic | Peggy | Loudermilk, Strange Empire, Extraterrestrial |
Crash Pad Movie Trailer
Where was the Crash Pad movie Filmed?
Here are some of the filming locations where the Crash Pad movie was spotted:
Olympic Village Seawall (Vancouver)
The Source on Main Street (Vancouver)
Republic Nightclub on Granville Street (Vancouver)
Joe's Cafe Bar on Commercial Drive (Vancouver)
1727 William Street and surrounding area (Vancouver)
Kwantlen Polytechnic University (Langley)
Arch Alley (Vancouver)
Moli Energy (Maple Ridge)
Recognize any other locations from the trailer or after you've seen the movie? Let us know in the comments below!
Behind the Scenes of the Crash Pad Movie
Here's a few pictures taken of Nina Dobrev, Domhnall Gleeson, Christina Applegate and Thomas Haden Church while the Crash Pad movie was filming in Olympic Village.
To check out the rest of the photos from that day, check out THIS ARTICLE.
Here's some photos that were shared by Nina Dobrev while the movie was filming in Vancouver:
The Crash Pad movie will be available digitally starting September 26th followed by a premiere in theatres on October 27th before it's DVD release on December 5th.