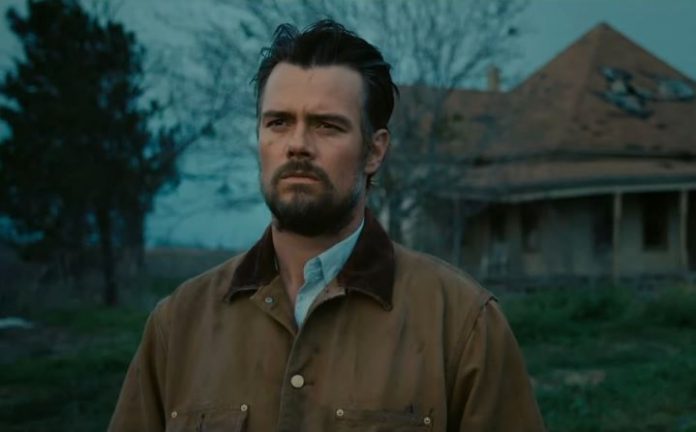 Josh Duhamel wrote the story for The Buddy Games alongside his friend Jude Wang and it was picked up by WWE Studios shortly thereafter. The film is a comedy about a group of friends being brought back together by "The Buddy Games" after a fallout from a prank gone bad.
Duhamel talked a bit more about the story in an interview with The Associated Press back in May. He explained that "The Buddy Games" is a yearly competition he does with his friends which includes paint-balling, go-cart racing, golf and "whatever".
Update 6/26: According to Deadline.com, Duhamel will be making his directorial debut on the film.
Update 7/5: A YouTube interview with Josh released by WWE.com revealed that production will begin on August 10th (later changed to the 9th) and WWE star Sheamus (aka Stephen Farrelly) will be among the cast. The description of the video also points out that Josh will co-star in the film.
Update 8/7: Kevin Dillon (Entourage), Dax Shepard (Parenthood), Olivia Munn (The Newsroom), James Roday (Psych), Dan Bakkedahl (Life in Pieces) and Nick Swardson (Just Go With It) have all joined the cast of The Buddy Games according to Deadline.com. Munn has become an honourary Vancouver local of late. This spring she was here for the latest Predator movie and she's also a newcomer to the cast of History Channel TV series SIX which is currently filming in Vancouver and area.
Duhamel was in Vancouver in late 2015 for his role as Adam Rogers in This Is Your Death alongside Sarah Wayne Callies (Prison Break) and Giancarlo Esposito (Breaking Bad). The movie premiered this spring at South by Southwest. His latest Transformers movie The Last Knight premieres June 23rd.
Vancouver is also home to the popular WWE Studios movie series The Marine starring Mike "The Miz" Mizanin. The most recent of them, The Marine 5: Battleground, filmed in the area (primarily Squamish and Surrey) and was released on DVD March 28th. On a related note, WWE star Charlotte Flair appears to be in Vancouver for a role in the Psych movie which continues filming until June 17th. She has been spotted in Vancouver quite a bit over the last couple of weeks and yesterday she posted a picture from the set of the movie at Riverview Hospital in Coquitlam:
The Buddy Games is scheduled to start filming in Vancouver on August 9th and wrap on August 29th.