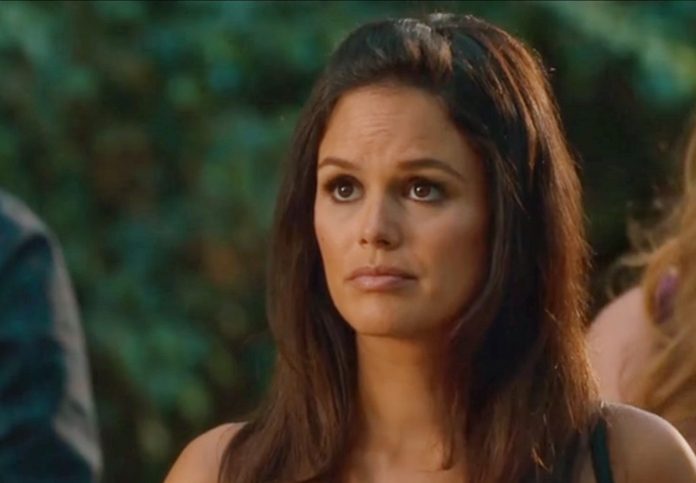 Take Two – Season 1 (TV Series)
After receiving a straight to series order from ABC last fall, new crime procedural Take Two season 1 starts filming in Vancouver and area today. Take Two hails from Castle creator Andrew W. Marlowe and stars Rachel Bilson (Hart of Dixie, The O.C.) and Eddie Cibrian (CSI: Miami, Third Watch, Baby Daddy) as Ella and Eddie respectively.
In an interesting spin on the crime genre, Take Two follows the unusual partnership between the pair. Eddie is a private investigator who prefers to work on his own, and Ella's only experience comes from the couple-hundred episodes of a hit cop TV show she starred in. Despite Eddie's initial resistance, he allows Ella to shadow him in order to help her research for a new role to restart her career. To his surprise, Ella actually ends up being a big asset in a high-profile case. The attention the duo get from the media ends up sending a wave of new clients their way.
Thank you to @lemon_buzz for the original info that Take Two would be filming in Vancouver!
Take Two season 1 will continue filming in Vancouver and British Columbia until July 23rd.
Bad Seed (TV Movie)
The Bad Seed is Lifetime's take on the classic 1956 horror-thriller film of the same name. Rob Lowe (The Outsiders, Parks and Recreation is set to direct and star in the film.
Rob plays a single father whose life takes a dramatic turn after tragedy strikes at his daughter's school. To complicate things even more, he begins to suspect that his daughter may have been more than just an innocent bystander in the event, causing him to rethink everything he thought he knew about her. Eventually, he finds himself having to protect her by keeping the truth of the events under wraps while keeping her at bay.
Up-and-coming actress Mckenna Grace (Designated Survivor, Fuller House) will portray the daughter, Emma. In the 1956 version, that role was played by Patty McCormack who will actually be returning for the remake. This time around she'll be playing Emma's psychiatrist.
Bad Seed will continue filming in Vancouver and British Columbia until March 30th and it premieres on September 9th on the Lifetime channel.
Also Starting This Week
Love Under the Rainbow (TV Movie)
Filming until March 14th
Daughter of the Wolf (Feature)
Filming in the Kelowna area until March 28th
For a full list of what's filming in Vancouver and British Columbia right now, check out our In Production page.
Wrapping Up This Week
Deadpool 2 (aka Caribbean Blue) – Additional Photography (Feature) with Ryan Reynolds and Josh Brolin wraps up February 27th
Poppy Done to Death / All the Little Liars (Aurora Teagarden 8 & 9) (TV Movie) with Candace Cameron Bure, Marilu Henner, Peter Benson, Julia Benson, Lexa Doig, Jake T. Roberts, Brad Harder, Devon Alexander, Catherine Lough Haggquist, Niall Matter, Mittita Barber, Ken Tremblett, Curtis Tweedie and Deni Delory wraps up February 28th
Legends of Tomorrow – Season 3 (TV Series) with Caity Lotz, Arthur Darvill, Victor Garber, Dominic Purcell, Brandon Routh, Franz Drameh, Maisie Richardson-Sellers, Nick Zano, Tala Ashe, Billy Zane, Jes Macallan, Susie Abromeit, Courtney Ford and Keiynan Lonsdale wraps up February 28th
The Good Doctor – Season 1 (TV Series) with Freddie Highmore, Nicholas Gonzalez, Chuku Modu, Hill Harper, Irene Keng, Richard Schiff, Beau Garrett, Tamlyn Tomita, Eric Winter and Fiona Gubelmann wraps up March 1st
Spontaneous (Feature) with Katherine Langford, Charlie Plummer, Hayley Law, Braeden Shrimpton, Piper Perabo, Rob Huebel and Yvonne Orji wraps up March 2nd
The House on Holly Lane (aka Our House) (TV Movie) with Sarah Lancaster, Gina Holden, Karen Holness, Ava Telek, Giles Panton and Jaime Callica wraps up March 3rd
If you see any of these productions, including Take Two or Bad Seed filming in Vancouver and British Columbia, be sure to let us know by tweeting us (@WhatsFilming) or via our Submit a Location page.