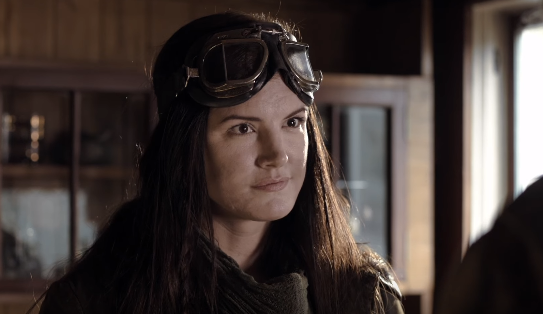 Daughter of the Wolf was written by Nick Agiashvili and is set partly in the Yukon Territory, close to the Alaskan border. It centres around a former military specialist named Clair McKenna (Gina Carano). Returning from duty is supposed to be a happy time, but when Clair arrives home, she's met with quite the opposite. Her father has recently passed away, and her beloved son, Charlie has officially entered his rebellious teenage years.
To make matters worse, the inheritance from her father causes Charlie to be kidnapped and held for ransom. This sends Clair on an enraged mission to find her son, taking her own hostage along the way.
Although it's set in the Yukon, production kicked off in West Kelowna on Sunday, at Glen Canyon Regional Park according to Global News. This week they'll be spending time at Telemark Nordic Club.
Gina was also in BC in early 2016 for a role in the post-apocalyptic thriller Scorched Earth which was released in February. Here's the trailer for Scorched Earth in case you haven't seen it yet:

Also appearing in Daughter of the Wolf are Richard Dreyfuss (Shots Fired) Anton Gillis-Adelman (Birthmarked) and Brendan Fehr (The Night Shift) who play Clair's father, Charlie and Larsen (the hostage) respectively.
RELATED: Scorched Earth Starts Filming
Daughter of the Wolf is scheduled to continue filming in the Kelowna area until April 13th and is currently slated for release later this year.