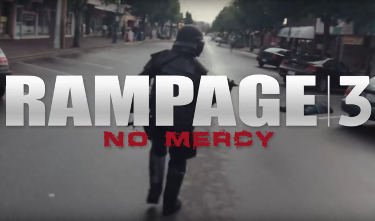 This week, indie feature "Rampage 3: No Mercy" starts filming in Vancouver area and 14 productions (2 movies and 12 TV shows) which were on holiday hiatus resume.
Rampage 3: No Mercy (Feature)
Although the first 2 movies in the series saw some success, director Uwe Boll (also known for Assault on Wall Street, Postal, and Alone in the Dark) turned to crowdfunding to gain the finances necessary to ensure the final film would go forward. Interestingly, on the same day filming started, Uwe announced via Twitter that Rampage 3 will be his final film.
Rampage 3 will be my last film! #uweboll #rampage3 #filmbiz

— Uwe Boll (@UweBollRaw) January 3, 2016
At least he's making his final film alongside his wife, Natalie Boll, who is the Executive Producer/Production Manager. Natalie was born in Kelowna, British Columbia and produced the 2nd Rampage movie, Capital Punishment as well as a number of CMT channel original TV series and movies.
Rampage 3 continues the story of Bill Williamson, the biggest mass murder in U.S. history. Bill is played by Comox, British Columbia born Brendan Fletcher. Even if you haven't seen the first 2 movies in the Rampage series, you've probably seen Brendan before. He's recently been featured in filmed in British Columbia TV shows Gracepoint and Rogue. Brendan also appears in the upcoming Leonardo DiCaprio feature The Revenant which spent time filming in British Columbia as well.
If you're interested in checking out the Rampage movie series, here's the trailers for the first 2 films as well as the Indiegogo trailer for Rampage 3:
Rampage 3 will be filming in Vancouver and area until January 8th.
Returning From Holiday Hiatus This Week
For a full list of everything that's filming in Vancouver and British Columbia right now, check out our In Production page.
If you see any of these productions, including Rampage 3 filming in Vancouver and the area, be sure to let us know by tweeting us (@WhatsFilming) or via our Contact Us page.