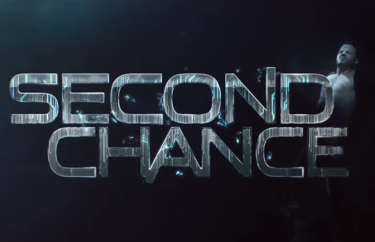 This week 2 TV movies including Hallmark's White Hot start filming in Vancouver area and Fox TV series Second Chance wraps up production.
White Hot (TV Movie)
Production for Hallmark's adaptation of the popular mystery/suspense novel White Hot is underway in the Vancouver area. The book was written by #1 New York Times Best Selling Author Sandra Brown and was originally released in 2004/2005. The book takes place in a small "sweltering hot" fictitious town in Louisiana called Destiny.
After spending 10 years away from Destiny, the main character, Sayre, returns to look into the suspicious death of a family member. Sayre must overcome many obstacles along the way including a history of tension between her and her corrupt father that is reignited and her feelings for the lawyer who is investigating the crime.
Here's a roundup of the cast we know so far:
| Actor | Role | You may know them from |
| --- | --- | --- |
| John Schneider | Huff | Smallville, The Haves and the Have Nots, 90210 |
| Shenae Grimes-Beech | Sayre | 90210, Degrassi: The Next Generation |
| Sean Faris | Beck | Pretty Little Liars, Never Back Down |
White Hot will be filming in Vancouver and area until February 1st and is expected to premiere April 17th on the Hallmark Movies & Mysteries channel.
Update: The official trailer and some new details for White Hot have been released, check it out HERE.
Mommy Bloggers (TV Movie)
Hallmark original movie, Mommy Bloggers will be filming in Vancouver and area from January 14th to 31st. The film features Vancouver's own Michael Shanks (Saving Hope, Stargate SG-1) and Carrie Genzel (Watchmen, Jennifer's Body). Real life mother/daughter combination of Lisa Whelchel (The Facts of Life, For Better or For Worse) and Clancy Cauble will be portraying a mother/daughter relationship in the movie as well.
For a full list of everything that's filming in Vancouver and British Columbia right now, check out our In Production page.
Wrapping This Week
New Fox TV series Second Chance (formerly Lookinglass / The Frankenstein Code) with Rob Kazinsky (True Blood, Pacific Rim, EastEnders) has wrapped up filming in Vancouver as of January 11th. The 11 episode arc started filming on August 24th. The show is about a man who is given a second chance at life after being brought back from the dead by two scientists as an experiment. The show premieres tomorrow (Wednesday, January 13th) at 9pm on Fox in the US. Check out the official trailer for the show:

See also:
Filmed in Vancouver Hallmark Movie News
If you see any of these productions, including White Hot filming in Vancouver and the area, be sure to let us know by tweeting us (@WhatsFilming) or via our Contact Us page.