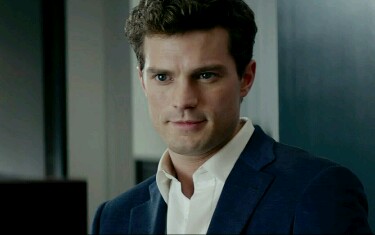 Let the excitement begin – this week, the next instalment in the Fifty Shades of Grey series, Fifty Shades Darker filming starts in Vancouver. Two other features and two TV movies also start this week, read more below.
Fifty Shades of Grey 2: Fifty Shades Darker (Feature)
It's been a year since the first film in the Fifty Shades of Grey franchise was released in theatres. It was an instant success, holding the record for best performing box office results for a Friday in February with $30.2 million… that is until Deadpool (which also filmed in Vancouver) shattered that record this past weekend with $47.5 million.
The next instalment in the 3-part series based on the best-selling novels written by E.L. James, Fifty Shades Darker, was originally anticipated to start filming in June of last year and was expected to be released in 2016. Last March, it was announced that Sam Taylor-Johnson, the director of the first movie, would not be returning for Fifty Shades Darker or Fifty Shades Freed. In November of 2015, it was announced that James Foley would be taking over the director's chair. James is best known for directing the classic Glengarry Glen Ross and more recently, several episodes of House of Cards.
After many further production delays, filming finally gets under way in Vancouver this week and will continue until July 12th. Interestingly, scenes for both Fifty Shades Darker and Fifty Shades Freed are being done during this time. Traditionally, there's a larger gap in production between follow ups. With the high demand and difficult scheduling of everyone involved, it's not surprising to see they've chosen to go this direction.
Filming for the first movie took place throughout December 2013 to February 2014 with some additional photography and reshoots taking place in October 2014. SOME of the locations from the original are listed below, but check out 50shadesgirlportland.com, a great resource for more information.
| Location | Scene |
| --- | --- |
| Bentall Towers 3 and 5 | Grey House exteriors |
| Fairmont Hotel Vancouver | Heathman Hotel, photoshoot and elevator scene |
| Coal Harbour Seawall | Christian's waterfront running scene |
| Ladner Village Hardware | Ana's place of employment, Clayton's Hardware |
| Rainier Provisions | Cafe scene with Christian and Ana |
| Stanley Park | Christian and Ana walk and talk through the park then share a kiss |
| Burrard Ironworks | Pub scenes |
| Casa Mia | Grey Mansion |
| University of British Columbia | Doubled as Washington State University |
Fifty Shades Darker Filming Locations
Although details are usually not known very far ahead, a couple of filming locations are already confirmed: 120 Powell Street (Ana's apartment) and a custom built set inside 110 East Cordova Street. They're using the code name "Further Adventures of Max & Banks". Filming starts at the 110 East Cordova set on February 16th and continues various days throughout February – check out this Filming Notice we found and posted for more details.
Scenes at Ana's apartment begin on March 4th. The first day includes scenes which will be filmed at the exterior of the building – check out this Filming Notice we found and posted for more details.
We'll be tracking Fifty Shades Darker filming locations on our Filming Locations page. Check back often for updates.
Here's a round up of the cast so far from the film's IMDb page:
| Actor | Role | You may know them from |
| --- | --- | --- |
| Jamie Dornan | Christian Grey | Fifty Shades of Grey, Once Upon a Time, The 9th Life of Louis Drax, The Fall |
| Dakota Johnson | Anastasia Steele | Fifty Shades of Grey, How to Be Single, Ben and Kate |
| Bella Heathcote | Leila Williams | Pride and Prejudice and Zombies, Dark Shadows, In Time |
| Kim Basinger | Elena Lincoln | Batman, 8 Mile, L.A. Confidential |
| Eric Johnson | Jack Hyde | Legends of the Fall, Smallville, Rookie Blue, The Knick |
| Max Martini | Taylor | Saving Private Ryan, Pacific Rim, The Unit |
| Eloise Mumford | Kate | Fifty Shades of Grey, Some Boys Don't Leave |
| Luke Grimes | Elliot Grey | Fifty Shades of Grey, Taken 2, American Sniper |
| Rita Ora | Mia Grey | Fify Shades of Grey |
| Victor Rasuk | José Rodriguez | Fifty Shades of Grey, Godzilla |
| Fay Masterson | Gail Jones | Eyes Wide Shut, The Man Without a Face |
| Tyler Hoechlin | Boyce Fox | Teen Wolf |
Update 2/26/2016: Thanks to @pursuit23 for being the first to report that Teen Wolf star Tyler Hoechlin has joined the cast of Fifty Shades.
Also Starting This Week
Winter (Feature)
An independent feature that will be directed by local Vancouver independant filmmaker Ana Valine. In 2014, Ana won the Leo Award for Best Direction of a Feature Film for Sitting on the Edge of Marlene. In the same year she took home the award for BC Emerging Filmmaker at VIFF. We look forward to seeing what's in store from her on her most recent project called Winter which will be filming in Vancouver and area until March 12th.
Dead Cold (Feature)
A low-budget feature directed by John MacCarthy. John has been involved in CW's Supernatural TV series since 2006 having been Assistant Director for nearly 100 episodes. Filming starts on February 20th and finishes on March 8th.
Faint of Heart (TV Movie)
This TV movie of the week will be filming in Vancouver and area until March 3rd. The only cast I've seen confirmed so far is Eliza Faria who played one of the Renesmee actresses from Twilight: Breaking Dawn. Filming started yesterday with some scenes inside and outside of the Anvil Centre in New Westminster.
Gourmet Detective: Death Al Dente (TV Movie)
The next instalment in the Hallmark Movies and Mysteries channel series Gourmet Detective with Dylan Neal (Cedar Cove) and Brooke Burns (Shallow Hal, Baywatch) will be filming until March 2nd. Like the previous movies in the series, production will be based in Victoria/Vancouver Island.
For a full list of everything that's filming in Vancouver and British Columbia right now, check out our In Production page.
Wrapping Up This Week
By Chance (TV Movie) wraps up today
Dead Rising 2 (Web Feature) wraps up February 21st
Rememory (Feature) with Peter Dinklage, Henry Ian Cusick and Evelyne Brochu wraps up February 22nd
The Manny (TV Movie) filming until February 19th
If you see any of these productions, including Fifty Shades Darker filming in Vancouver and British Columbia, be sure to let us know by tweeting us (@WhatsFilming) or via our Submit a Location page.