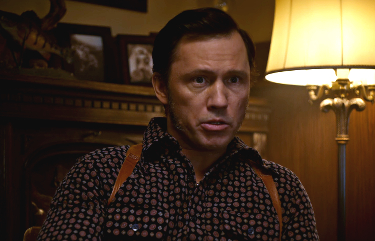 US streaming content giant, Hulu, is putting together an original television series called Shut Eye which will be filming in Vancouver this spring/summer.
Shut Eye is a 10 episode drama series set in Los Angeles. The story follows Charlie Haverford who will be portrayed by Jeffrey Donovan (Burn Notice, Fargo). Charlie is a former magician who is now part time psychic and part time conman who gets wrapped up in LA's complicated underworld of organized crime. Charlie starts to have visions that are so vivid it makes him question if they could actually be real.
The team behind the series includes creator Les Bohem (Taken, Extant) and executive producers Mark Johnson and Melissa Bernstein (Better Call Saul, Halt and Catch Fire).
This will be the 3rd time in 12 months that it has been used as a stand-in for LA (Lucifer, Fear the Walking Dead). This also means that 3 of the biggest players in the streaming content world have chosen Vancouver as their location. Amazon's The Man in the High Castle shot here last spring/summer and Netflix's A Series of Unfortunate Events is scheduled to start filming here on April 4th. Another new Netflix series Haters Back Off is also set to begin filming in Vancouver this spring.
Since the original announcement, there's been a number of cast confirmed. Here's a roundup.
| | | |
| --- | --- | --- |
| Jeffrey Donovan | Charlie Haverford | Burn Notice, Fargo |
| Isabella Rossellini | Rita | Blue Velvet, Enemy |
| Angus Sampson | Fonzo | Fargo, Mad Max: Fury Road |
| KaDee Strickland | Linda | Private Practice, Secrets and Lies, The Sixth Sense |
| Susan Misner | Dr. Nora White | The Americans, The Good Wife |
| Emmanuelle Chriqui | Gina | You Don't Mess with the Zohan, Murder in the First, Entourage |
| David Zayas | Eduardo Bernal | Dexter, Gotham |
See also:
Movies and TV Shows Currently Filming in Vancouver
Filming of Shut Eye is scheduled to start filming in Vancouver on March 21st and will wrap up on July 26th.