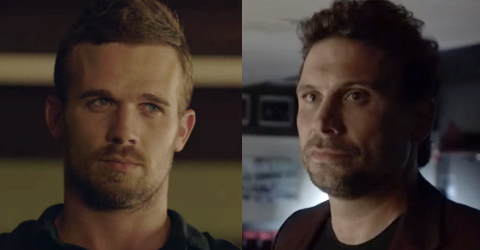 New DirecTV series Ice Season 1 starring Cam Gigandet and Jeremy Sisto starts filming in Vancouver and British Columbia this week.
Ice is a 10-episode drama for DirecTV's Audience Network set in Los Angeles that was originally picked up for a straight to series order in the fall of 2014. It was expected to go into production last spring, but is now set to begin in the Vancouver area today.
Ice Season 1 revolves around the dark underground behind the city's diamond-dealing industry; hence its appropriate title 'Ice'. The series stars Cam Gigandet (The O.C., Twilight) and Jeremy Sisto (Suburgatory, Law & Order) who play half-brothers Jake and Freddy Green respectively. They're joined by Raymond J. Barry (The Purge: Election Year, The 100) who plays their father, Isaac Green. Together, the trio have to navigate the family jewelry business through gang confrontations, deals gone bad and the feds.
Other notable cast includes Donald Sutherland (The Hunger Games) who plays Pieter Van De Bruin and Ray Winstone (The Departed) who plays Cam Green, the uncle of Jake/Freddy.
Update: According to Deadline.com Ella Thomas (Mistresses) will play Lala, Rey Gallegos (Gang Related) will play Carlos Vega and Chloe East (Liv and Maddie) will play Willow Pierce.
Antoine Fuqua, who serves as one of the Executive Producers, will direct the first episode. Antoine is best known for directing the 2001 movie Training Day. He also recently directed The Magnificent Seven which also stars Cam Gigandet.
One of the first on location scenes for Ice Season 1 will be filmed inside downtown Vancouver's Twelve West nightclub on Granville Street on Wednesday, August 10th.
New series #Ice /w Cam Gigandet/Jeremy Sisto starts filming Monday. Will be @ Twelve West Wednesday. @olv #yvrshoots pic.twitter.com/p7lZcyD7br

— What's Filming? (@WhatsFilming) August 6, 2016
Ice Season 1 will be filming in Vancouver and British Columbia until December 23rd and is expected to premiere on Audience Network in the US later in 2016. Their filming sign codes will be "ICE". If you spot them around the area, let us know!
Also Starting This Week
He Loves You Not (TV Movie)
Filming until August 25th
For a full list of what's filming in Vancouver and British Columbia right now, check out our In Production page.
Wrapping Up This Week
If you see any of these productions, including Ice season 1 filming in Vancouver and British Columbia, be sure to let us know by tweeting us (@WhatsFilming) or via our Submit a Location page.