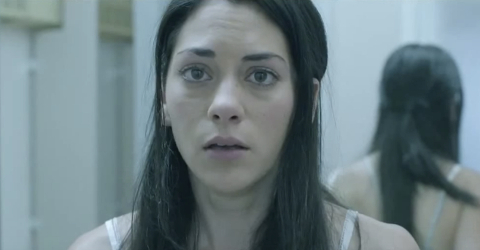 This week new Bravo series Imposters Season 1 (formerly My So Called Wife) with Inbar Lavi and TBS TV pilot World's End with Hamish Linklater start filming in Vancouver and British Columbia.
Imposters Season 1 (TV Series)
After filming its pilot in Vancouver from December 2nd to 18th of last year, Imposters Season 1 starts production today. The 10-episode dark comedy was created by Paul Adelstein in partnership with Canadian writer/director Adam Brooks. Paul just finished filming the reboot of Prison Break here in Vancouver earlier this year. He's also expected to reprise his role as jake for guest appearances in the final 3 seasons of Girlfriends' Guide to Divorce which started filming it's 3rd season earlier this month.
Imposters stars Inbar Lavi (Gang Related, Prison Break) as Maddie, a con-artist who tricks men (and women) into marrying her so she can leave them and take their money. Her current victim, Patrick, figures out what she's up to and teams up with 2 of her ex's to get revenge. Patrick is played by Stephen Bishop (Moneyball, Battleship) and her ex's Ezra and Richard are played by Rob Heaps (Frankenstein and the Vampyre: A Dark and Stormy Night, Home Fires) and Parker Young (Arrow, Fourth Man Out) respectively.
Imposters Season 1 will be filming in Vancouver and British Columbia until November 28th and will premiere on Bravo in 2017.
World's End (TV Pilot)
During this year's TCA press tour, TBS announced that it had given World's End a pilot commitment. World's End is a dark comedy based on the Icelandic TV series Heimsendir. The American adaptation was created by Jonathan Ames, best known for creating the TV series Bored to Death.
The series is centred around Henry, a high school teacher who is committed to a mental hospital after having a breakdown. In many ways, Kingsley Hospital is run like a family. Henry quickly learns that much like the drama that exists in many families, there's no changing anyone's mind once they deem you to be insane. During his time at the asylum, Henry is under the care of Louise Baldwin, the ex-wife of head nurse Suzanne.
Henry begins to disagree with how the institution operates and eventually decides to rally the inmates together in revolt against the hospital. Suzanne expects that Henry is up to no good and wants him put into special custody.
Hamish Linklater (The Big Short) plays Henry and Wanda Sykes (Black-ish) plays Louise Baldwin. Suzanne is played by Maribeth Monroe (Workaholics, The Brink).
World's End will be filming in Vancouver and British Columbia until September 7th.
For a full list of what's filming in Vancouver and British Columbia right now, check out our In Production page.
Wrapping Up This Week
Dirk Gently (aka Opus) – Season 1 (TV Series) with Samuel Barnett, Elijah Wood, Hannah Marks, Neil Brown Jr., Richard Schiff, Michael Eklund, Jade Eshete, Mpho Koaho, Fiona Dourif, Miguel Sandoval, Dustin Milligan, Aaron Douglas and Fiona Vroom wraps up August 30th
Pumpkin Pie Wars (TV Movie) with Julie Gonzalo wraps up September 2nd
Autumn in the Vineyard (TV Movie) with Rachael Leigh Cook wraps up September 2nd
If you see any of these productions, including Imposters Season 1 filming in Vancouver and British Columbia, be sure to let us know by tweeting us (@WhatsFilming) or via our Submit a Location page.