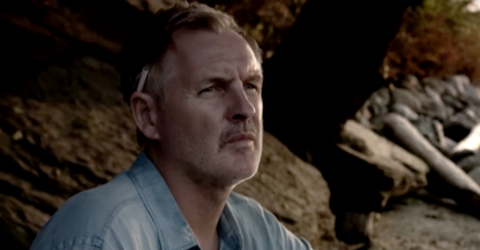 CBC original espionage drama The Romeo Section Season 2 with Andrew Airlie starts filming in Vancouver today.
The Romeo Section is a scripted drama series created by Da Vinci's Inquest showrunner Chris Haddock. The show takes a look into the dark underworld of Vancouver's drug and illegal trade business. The story revolves around Wolfgang McGee, a University professor who secretly leads a team of undercover intelligence informants. Wolfgang is played by Andrew Airlie who is no stranger to filming in Vancouver having appeared in Fifty Shades of Grey, Cedar Cove, 50/50 and many other productions based in the area.
The series also stars Juan Riedinger (Jennifer's Body, When We Rise) as Rufus, Leeah Wong (Saving Hope, Suits) as Lily, Eugene Lipinski (Indiana Jones and the Last Crusade, Fringe, Arrow) as Al and Stephanie Bennett (UnREAL, Shadow Hunters) as Dee. Joining the series for season 2 is Jaime Callica (Wayward Pines, Almost Human, Percy Jackson & the Olympians). As of right now Jaime's role is unknown, but we'll update this article once more details are available.
With Continuum and Motive having wrapped their final seasons over the past year, The Romeo Section is left as the the only current TV show both filmed and set in Vancouver. In addition to on-location scenes, much of the first season was filmed at the former Canada Post facility in downtown Vancouver. Since the building was retired from its postal services, The Romeo Section has been among several film productions that have leveraged the space as a temporary studio. The Romeo Section season 2 will be based out of the building as well; cameras will start rolling there today (July 4th).
Thanks to @lightboxgallery, we know that Vancouver's Penthouse Night Club will be one of the primary locations used in The Romeo Section Season 2. The series plans to film at the location between 6 and 10 times throughout the season, starting with Tuesday, July 5th.
In case you haven't seen The Romeo Section yet, check out the trailer for season 1 here:

The Romeo Section season 2 will be filming in Vancouver and area until October 12th and will premiere Wednesday, October 5th on CBC in Canada.