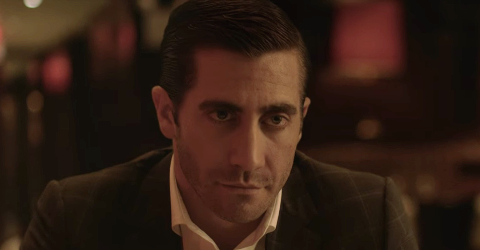 Netflix original movie Okja with Jake Gyllenhaal and Lily Collins started filming in Vancouver and British Columbia earlier this week.
The story, written by Bong and Jon Ronson that, focuses on the emotional connection between a human and an animal. It follows a young girl named Mija, and her best friend; a huge animal named Okja. Mija has to put everything on the line in order to save Okja from being kidnapped by a powerful multi-national corporation.
In addition to Jake Gyllenhaal, the Okja has a solid cast. Here's a roundup according to the film's IMDb page:
Actor
You may know them from
Jake Gyllenhaal
Donnie Darko, Brokeback Mountain, Nightcrawler
Lily Collins
The Mortal Instruments: City of Bones, The Blind Side
Tilda Swinton
We Need to Talk About Kevin, The Chronicles of Narnia: The Voyage of the Dawn Treader
Kelly Macdonald
Boardwalk Empire, No Country for Old Men, Harry Potter and the Deathly Hallows: Part 2
Paul Dano
Little Miss Sunshine, Looper
Steven Yeun
The Walking Dead
Giancarlo Esposito
Once Upon a Time, Revolution
Shirley Henderson
Trainspotting, Bridget Jone's Diary
Devon Bostick
The 100, Diary of a Wimpy Kid
Daniel Henshall
TURN: Washington's Spies, The Babadook
Filming began in Seoul, South Korea back in April before moving to New York City to film for a few weeks in July. After wrapping up its New York City leg of production last week, Okja moved to Vancouver and started filming on Sunday, July 31st. As reported by @pursuit23 & @justinjamesyu, filming began inside the PNE Agrodome. Later in the day they filmed scenes along Glen Drive near William Street; an industrial area in Vancouver's Strathcona neighbourhood.
Okja will spend some time filming in Britannia Beach as well. Their filming code signs, 'OCP', were spotted in Britannia Beach by @HockeyWest. According to @oncersofreddit they'll be filming at the Britannia Mines this week.
See also:
Okja is scheduled to continue filming in Vancouver and British Columbia until August 26th. Look for it to be released in 2017 on Netflix as well as in select theatres.