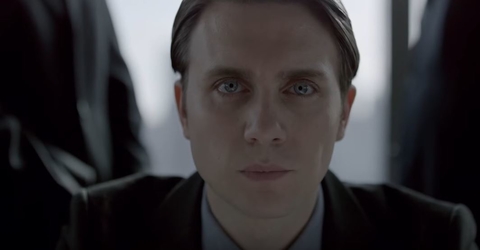 Parallel, a sci-fi feature with Mr. Robot's Martin Wallström started filming in Vancouver and British Columbia last week.
After just wrapping up production of Tully with Charlize Theron last month, BC-based Bron Studios is onto the next one. Production on Parallel, a sci-fi feature directed by Isaac Ezban, began in Vancouver and area last week. Ezban is a Mexico-born filmmaker best known for The Incident (2014) and The Similars (2015); both sci-fi thrillers which he wrote, directed and produced.
Parallel follows a group of young app developers who find their way into a parallel universe full of future tech that they decide to bring back home with them. In an interview with Variety, Ezban described the film as "Flatliners meets The Social Network, classic sci-fi with a modern sci-fi touch."
Parallel Movie Cast
Several cast for
Parallel
have been announced already – here's a roundup from the film's IMdB page.
It's great to see several Canadian actors in the spotlight for the film. Carrie Genzel, Shannon Chan-Kent, Cassidy Darling (formerly Alexa) and Izabel Pearce are all local/Vancouver-based actors and Mark O'Brien was born in St. John's, Newfoundland.
On Monday, the movie was spotted at Whonnock Lake Centre in Maple Ridge and yesterday their signs were spotted on Columbia Street in New Westminster. If you see Parallel filming be sure to let us know by tweeting us (@WhatsFilming) or via our Submit a Location page.
Parallel will be filming in Vancouver and British Columbia until December 5th.