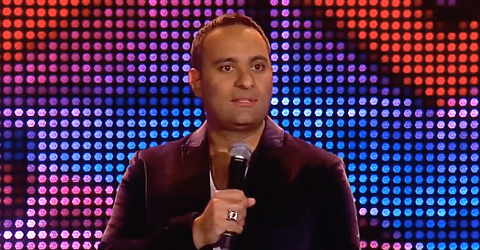 This week, indie comedy feature Adventures in Public School (aka Public Schooled) with Russell Peters and The Humanity Bureau with Nicolas Cage start filming in Vancouver and British Columbia.
Adventures in Public School (aka Public Schooled) (Feature)
Adventures in Public School is a indie comedy written by Vancouver-based actors Kyle Rideout and Josh Epstein. Rideout, who just finished up his role as Connor in the new E! TV series The Arrangement, is directing and appearing in the film.
The story follows Liam, a home-schooled and socially awkward young boy who has spent his whole life being and sheltered from reality by his mother. As he begins to break out of his shell, he falls in love with a one-legged girl named Anastasia and eventually enrolls in public-school. He finds himself immersed in the good, the bad and the ugly that goes along with growing up in the real world.
Liam is played by an up and coming young actor named Daniel Doheny. His mother, Claire, is played by Judy Greer (Jurassic World, Ant Man). Claire's best friend will be played by Grace Park (Hawaii Five-0, Battlestar Galactica). Vancouver-based actress Siobhan Williams, who played one the main characters on Lifetime's UnREAL season 1, has been cast as Anastasia. According to The Hollywood Reporter, infamous Canadian stand-up comedian Russell Peters was also announced to be among the cast.
Adventures in Public School will continue filming in Vancouver and British Columbia until December 18th and will be released in 2018.
The Humanity Bureau (Feature)
The Humanity Bureau is an indie feature set in the year 2040. The recession has now been on-going for 30 years and climate change has turned a large part of the midwestern United States into a desert-wasteland. In the midst of these struggles, the government forms "The Humanity Bureau". The agency is responsible for evaluating the country's citizens and determining their value to society. Those deemed unworthy are sent to New Eden, a beautiful paradise/oasis… or so they're told. As rumours start to spread about what's really happening in New Eden, some citizens decide they're not going without a fight.
The story was written by Winnipeg-born filmmaker Dave Schultz with Rob W. King directing. According to Deadline.com, Nicolas Cage (Kick-Ass, Leaving Las Vegas, National Treasure) is set to star in the film. He's joined by Vicellous Shannon (24, The Hurricane).
Production of The Humanity Bureau is based out of Osoyoos/Oliver/South Okanagan and filming will continue until December 22nd.
For a full list of what's filming in Vancouver and British Columbia right now, check out our In Production page.
Wrapping Up This Week
Signed, Sealed, Delivered 7 (TV Movie) with Eric Mabius, Kristin Booth, Crystal Lowe and Geoff Gustafson wrapped up on November 22nd
Nightmare Time (TV Pilot) with Aubrey Plaza wrapped up on November 22nd
Action #1 (TV Movie) with Natalie Eva Marie Coyle, Mike Castle, Timothy DeLaGhetto, Hayley Magnus, Jimmy Tatro and Louis Ferreira wrapped up on November 23rd
Witness Protection (TV Movie) wraps up November 27th
If you see any of these productions, including Adventures in Public School filming in Vancouver and British Columbia, be sure to let us know by tweeting us (@WhatsFilming) or via our Submit a Location page.