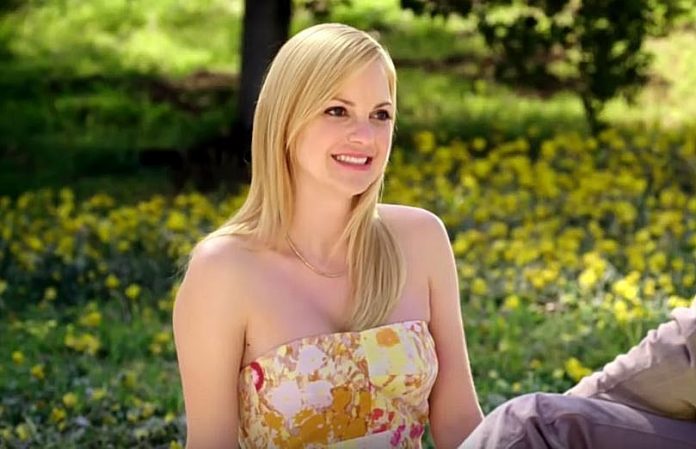 Overboard (Feature)
Overboard is a new spin on the 1987 comedy of the same name which starred Goldie Hawn and Kurt Russell. This time around, the movie will be toplined by Anna Faris (Mom, Scary Movie) and Eugenio Derbez (La familia P. Luche).
Role reversal remakes seem to be a popular trend of late, and this will be case with Overboard as well. In the original, Goldie Hawn played Joanna, an heiress who gets amnesia after falling off her yacht. Kurt Russell played a carpenter who once worked for her. He convinces Joanna that she is his wife. This time around it will be Eugenio's character who comes from a rich family. He falls overboard from a yacht and is convinced by Anna's character that he is her husband.
Thank you @lemon_buzz for breaking the news that Overboard would be coming to Vancouver to film!
Overboard will continue filming in Vancouver and British Columbia until July 14th.
Hit the Road (aka Swallows) – Season 1 (TV Series)
Hit the Road is a new 10 episode comedy series for Audience Network starring Jason Alexander (George Costanza from Seinfeld). The series is centred around a travelling family band called "The Swallows", lead by Ken Swallow (Alexander). Crammed into a small tour bus, the family hits the road; setting out on a quest to reach their destiny of fame and fortune. During their tour of the country they endure the good, the bad and the ugly that comes along with being surrounded by family at all times.
The series was created by Jason Alexander along with Peter Tilden (EP of Bob Patterson) and Dean Craig (Writer of Death at a Funeral).
Hit the Road season 1 will continue filming in Vancouver and British Columbia until July 14th.
The Lost Wife of Robert Durst (aka Who Killed Kathie Durst?) (TV Movie)
You've probably seen, or at least heard of the widely popular HBO documentary series The Jinx, which chronicled the life of the infamous real estate heir Robert Durst. The chilling series also explored his involvement in several murders including, most famously, the one of his own wife Kathie Durst.
In The Lost Wife of Robert Durst, Lifetime explores the story from the perspective of Kathie and what really happened between her and Robert. The script is based on Matt Birkbeck's book A Deadly Secret: The Bizarre and Chilling Story of Robert Durst.
According to Deadline.com, Kathie will be played by Katharine McPhee (Scorpion) and Robert will be played by Daniel Gillies (The Originals).
Durst is currently in prison on a weapons charge and is also awaiting prosecution on one of the other murders he may have been involved in.
The Lost Wife of Robert Durst will be filming in Vancouver and British Columbia until June 21st.
Also Starting This Week
Psych: The Movie (USA Network TV Movie)
Cast: James Roday, Dulé Hill, Timothy Omundson, Maggie Lawson, Corbin Bernsen, Kirsten Nelson
Filming until June 17th
For more details about Psych: The Movie, check out our full article HERE.
Countdown to Love (Hallmark TV Movie)
Cast: Jen Lilley (Days of Our Lives, A Dash of Love), Lucie Guest (Orphan Black), Jason Cermak (Zoo), Lee Majors (The Six Million Dollar Man), Lindsay Wagner (The Bionic Woman).
Filming until June 8th
For a full list of what's filming in Vancouver and British Columbia right now, check out our In Production page.
Wrapping Up This Week
Hard Powder (aka In Order of Disappearance) (Feature) with Liam Neeson, Domenick Lombardozzi, Emmy Rossum, Tom Jackson, Tom Bateman, William Forsythe, Laura Dern, John Doman, Elysia Rotaru and Micheál Neeson wraps up tomorrow
Darrow and Darrow (Hallmark TV Movie) with Kimberly Williams-Paisley, Tom Cavanagh, Wendie Malick, Barclay Hope, Alison Wandzura, Gelsea Mae, Lilah Fitzgerald and Sidney Grigg wraps up May 26th
Garage Sale Mystery: Murder Most Medieval (Hallmark TV Movie) with Lori Loughlin wraps up May 26th
If you see any of these productions, including the Overboard filming in Vancouver and British Columbia, be sure to let us know by tweeting us (@WhatsFilming) or via our Submit a Location page.