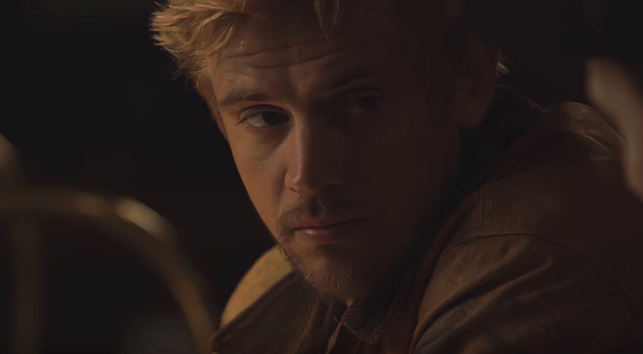 Two/One (Feature)
They say that Vancouver never plays itself. But at least Whistler will be able to for the next few weeks as Two/One starts filming in the area. The movie explores the possibility that we are in one place while we're awake, and a totally different place while we're sleeping. In this case, those two places are Whistler, BC and Shanghai, China.
An Olympic-level ski jumper named Kaden is in Whistler while Khai is a businessman in Shanghai who's obsessed with the new girl at his office. The two men are connected, despite having never met before and had no knowledge of the other's existence. While Kaden is sleeping, Khai is awake, and vice versa. They live their individual lives without affecting each other, that is of course unless they happen to meet and have to figure out who is real and who is the dreamer.
Logan/Narcos star Boyd Holbrook is set as one of the leads for the movie; presumably as Kaden/Khai. Boyd just wrapped up a role in the upcoming Predator movie which filmed in the Vancouver area as well. According to the film's IMDb page, local actress Anna Van Hooft is set to appear in the movie as well. Anna has several credits on Vancouver-based productions including Cedar Cove, The Marine 5, Fringe, Flash Gordon and the upcoming Crash Pad movie.
Update 11/21: Variety.com revealed that Dominique McElligott (House of Cards), Beau Bridges (em>The Mountain Between Us), Zhu Zhu (Marco Polo) and Song Yang (The Sword Identify) have joined Two/One.
Two/One will continue filming in British Columbia until December 3rd before relocating to Shanghai for the balance of production.
Also Starting This Week
Deadly Class (TV Pilot)
Cast: Benedict Wong, Benjamin Wadsworth, Lana Condor, Maria Gabriela de Faria, Luke Tennie, Liam James, Michel Duval, Henry Rollins, Taylor Hickson, Siobhan Williams, Jack Gillett, Sean Depner and Ryan Robbins
Filming until December 5th.
For a full list of what's filming in Vancouver and British Columbia right now, check out our In Production page.
Wrapping Up This Week
The Exorcist – Season 2 (TV Series) with Alfonso Herrera, Kurt Egyiawan, Ben Daniels, John Cho, Brianna Hildebrand, Zuleikha Robinson, Li Jun Li, Christopher Cousins and Cyrus Arnold wraps up November 14th
Courage to Soar: The Simone Biles Story (TV Movie) with Kathleen Perkins, Jeanté Godlock, Kelsey Scott, Julius Tennon and Tisha Campbell-Martin wraps up November 15th
Winter of Love (aka Extreme Love) (TV Movie) with Katrina Bowden, Thomas Beaudoin and Elysia Rotaru wraps up November 17th
Skyscraper (Feature) with Dwayne Johnson (The Rock), Neve Campbell, Pablo Schreiber, Noah Taylor and Chin Han wraps up November 17th
Morning Show Murders (TV Movie) with Holly Robinson Peete, David Lewis, Al Roker and Rick Fox wraps up November 18th
A Royal New Year's Eve (TV Movie) with Jessy Schram and Sam Page wraps up November 18th
If you see any of these productions, including Two/One or Deadly Class filming in Vancouver and British Columbia, be sure to let us know by tweeting us (@WhatsFilming) or via our Submit a Location page.